January 14, 2020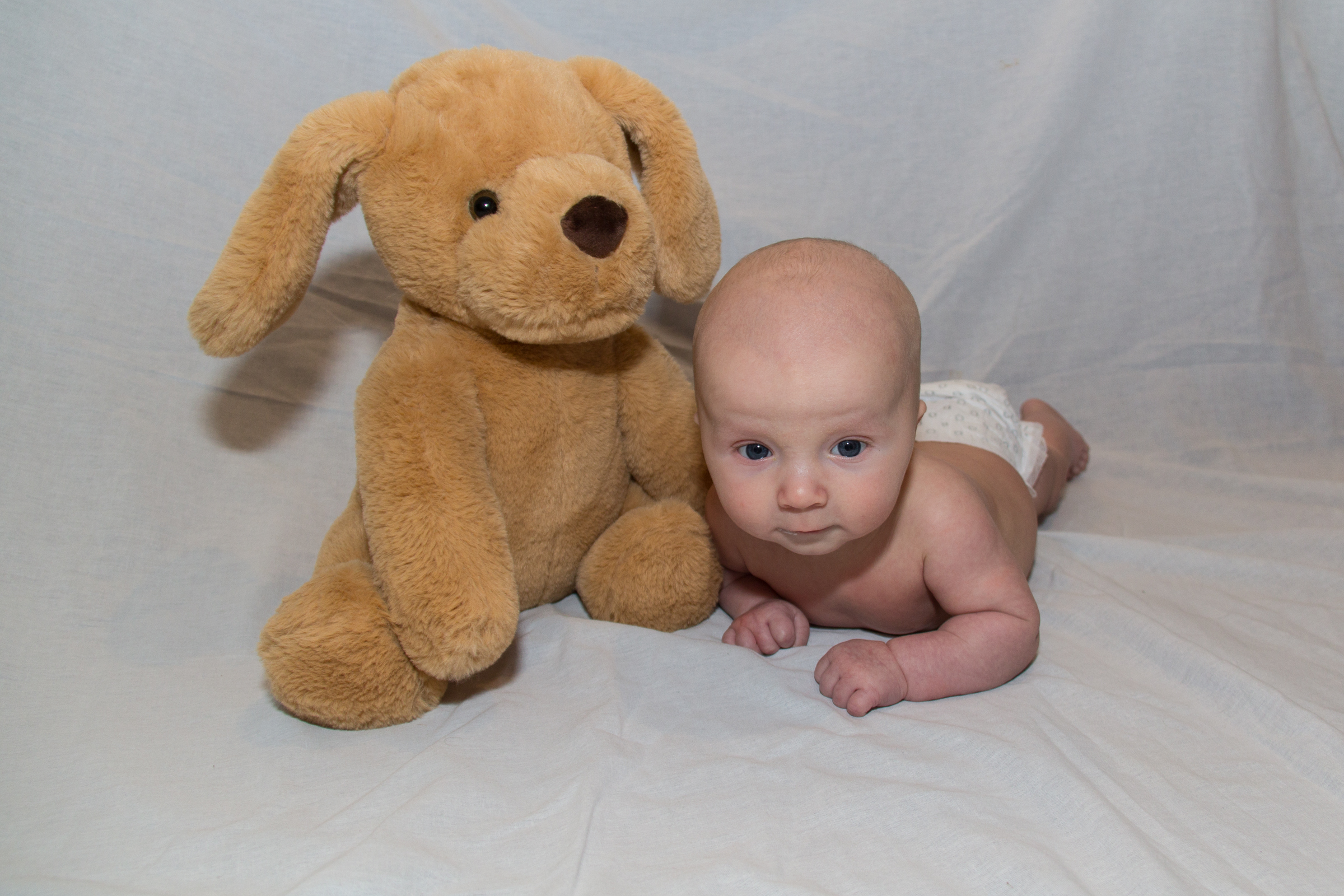 Titus,
The big three! 12 weeks old, and you've already lived in two decades. If I were you, I'd expect flying cars already. Maybe just a flying cradle. This month brought so much growth and change. Those eyes, those smiles, those wiggles. Grabbing toys, giggling at everyone now, and mimicking our sounds. You are growing so fast and so big!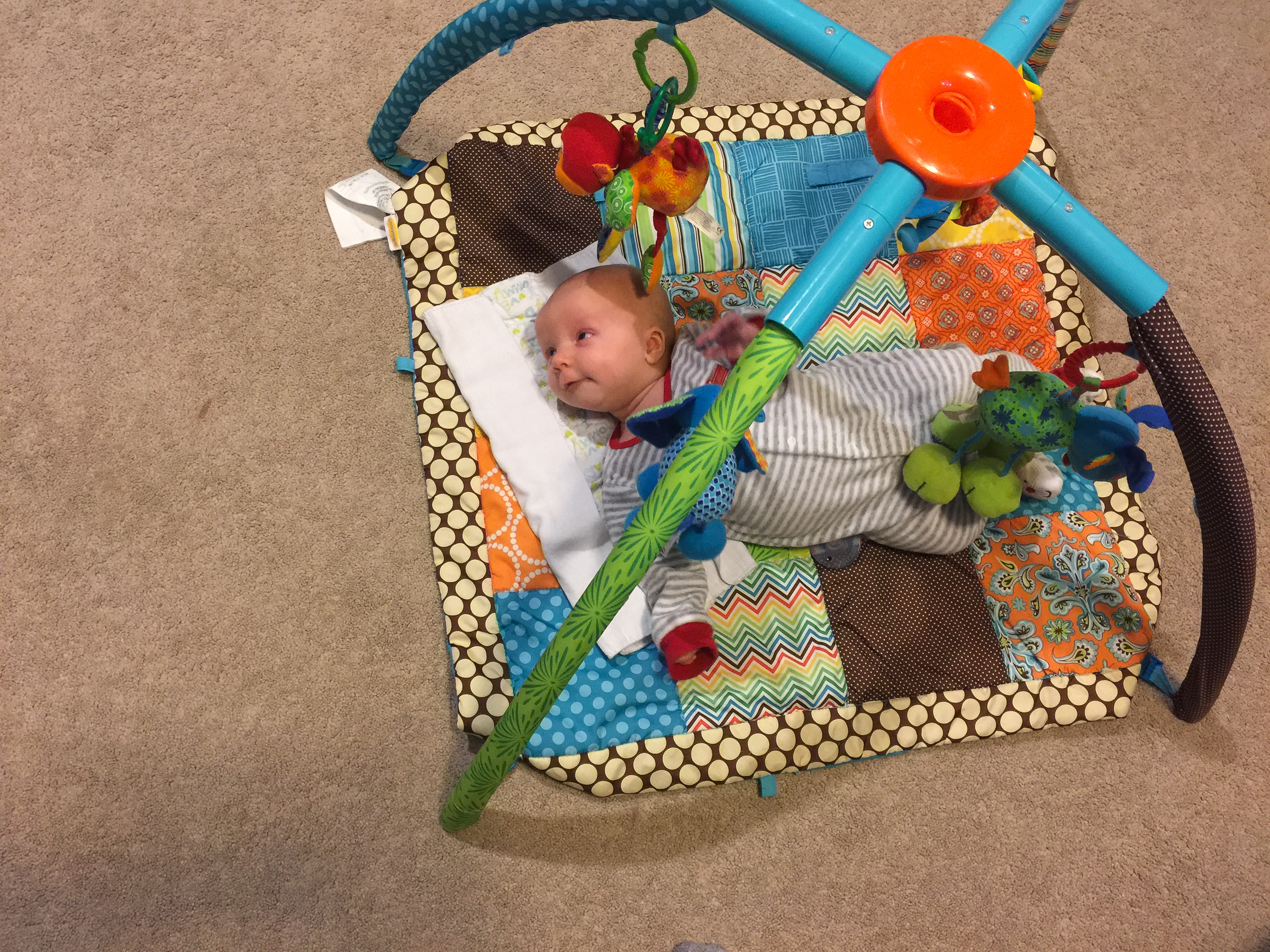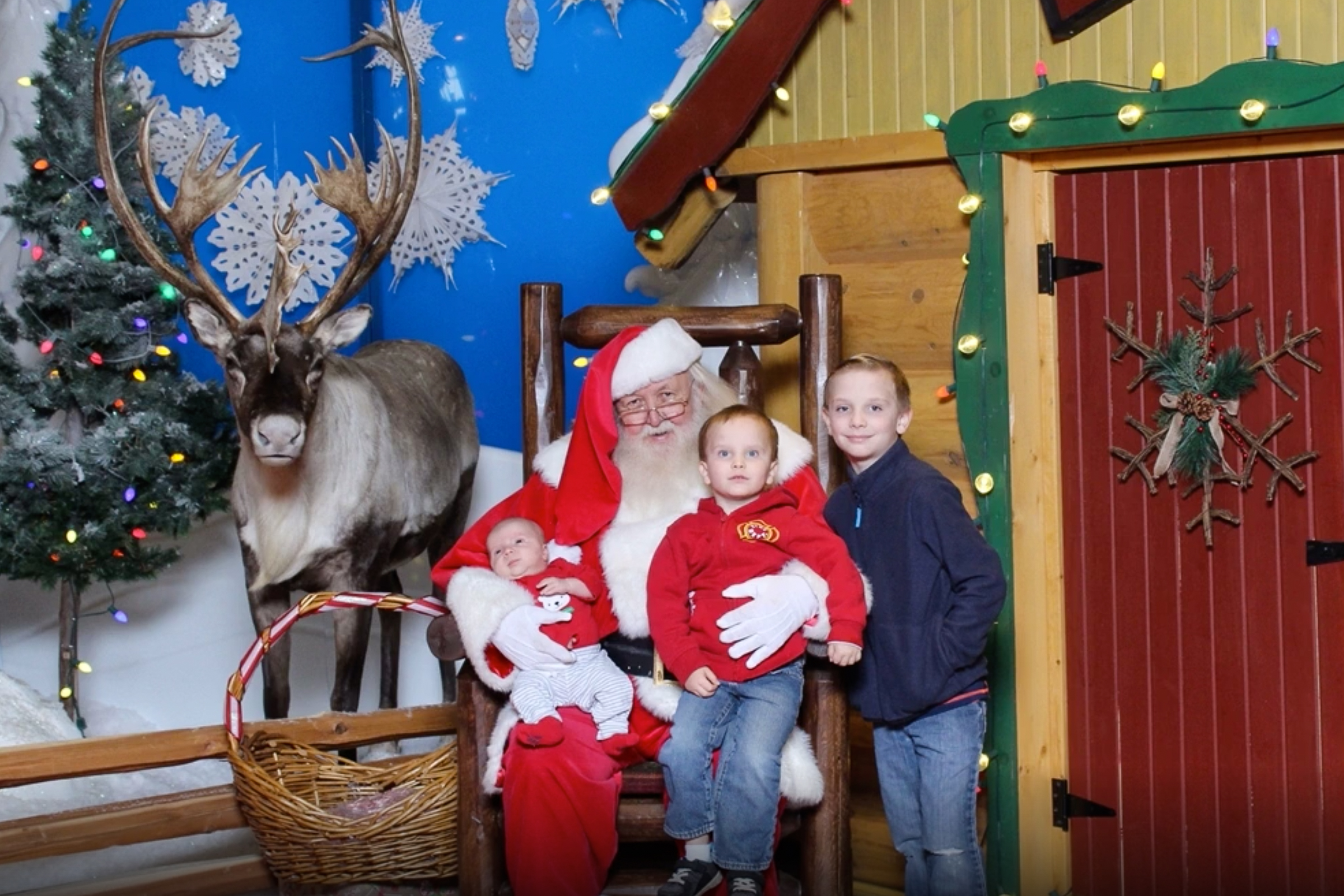 Your first Christmas in Colorado brought plenty of time with the family and lots of celebration of the season and of the new babies. (Yep, plural, your cousin was born just weeks before you!) Once again, we had a wonderful gift under the tree. The birth of Jesus feels closer than ever with a baby of our own.
Travel in the car went great this time. Like your brothers, you are striving to be a great traveler in the car. Sleeping all the way across the flat lands of Nebraska, and through Colorado to Nana's house we go! Seth coming down with the flu the next morning dropped a quarantine on the house and pushed back Christmas with the family, but no one else got sick, so it worked out ok in the end. You got to help out with other Christmas activities, from gingerbread houses to cookie decorating. Pretty soon, you'll be actually getting to eat the cookies!
Christmas Eve brought matching jammies for you and your brothers. So much fun to open stockings and presents, and to spend time with every single one of your cousins over the course of a few days. You are our little introvert, though, and are interested in only so much time being held.
After a certain point, it's time to be down on the playmat, so you can kick and grab those animals by yourself. You have proven the ability to pretty much fall asleep anywhere, from the changing pad to the floor. We'll hear those animal rattles trail off, and then glance over to see you fast asleep under the hanging toys.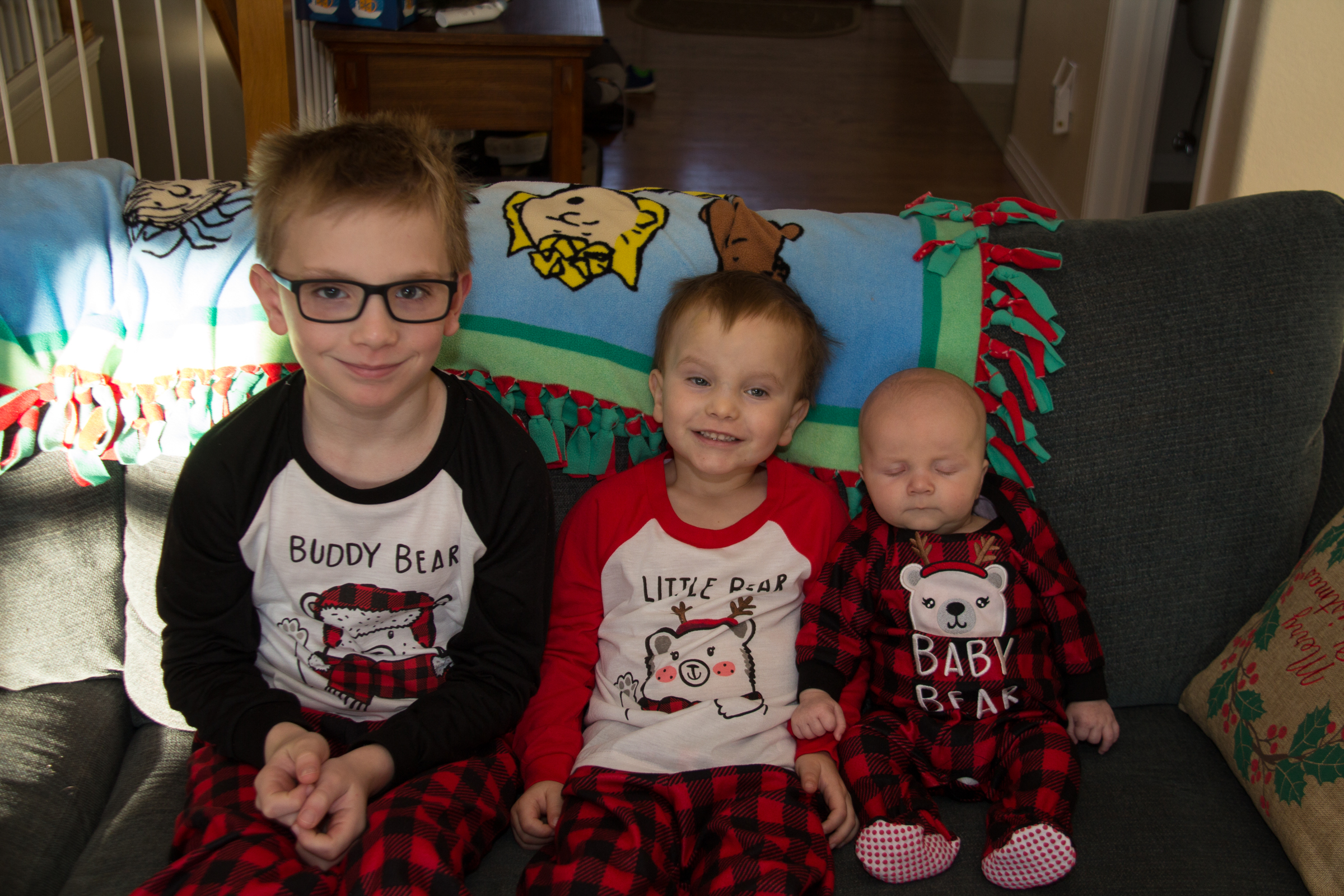 This month brought your first babysitting experiences, as well as successes and failures with the bottle. Four hours with Nana and Papa meant four wonderful hours on a date for Daddy and Mommy. Amazon Prime means getting the right nipples and bottles in short order so you will actually take the bottle. It's a small price to pay so Mommy can get the occasional full night sleep. (For a definition of full being greater than 5 hours in a row).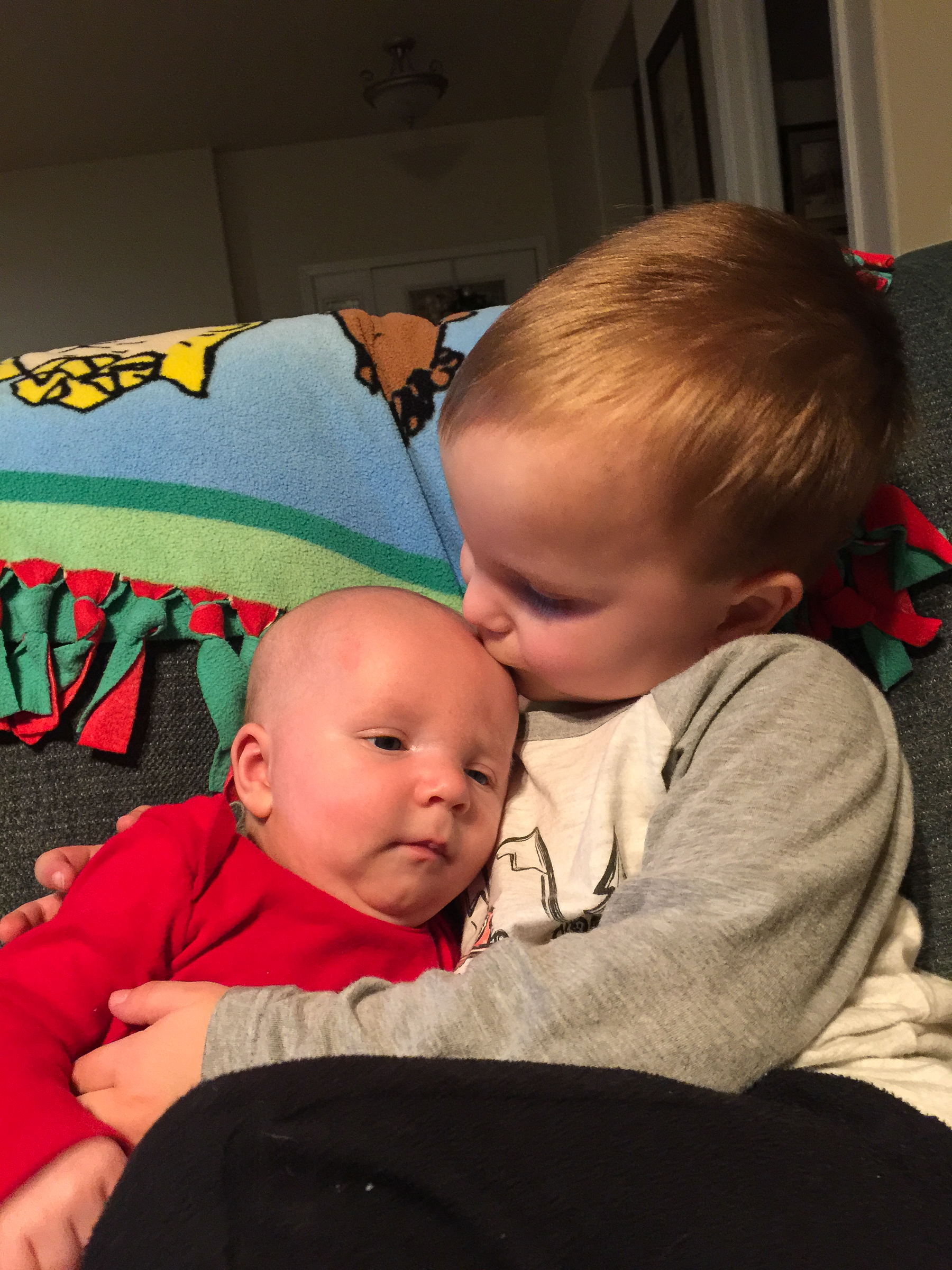 This month brought your first giggles! For the very first one, you looked at Daddy when he walked into the house, and just broke out giggling. You've been a happy, smiling baby since about day 5, but now you're giving us the most wonderful full-body smiles and giggles of glee. Your brothers can't get enough of you (and neither can we, to be completely honest). It's so much fun to see you smile and hear you giggle, even occasionally in your sleep. A short trip for Daddy out of town brought FaceTime conversation for the first time. HD displays and video mean you can recognize Daddy's voice and face over the screen. Still bringing the smiles, even remotely.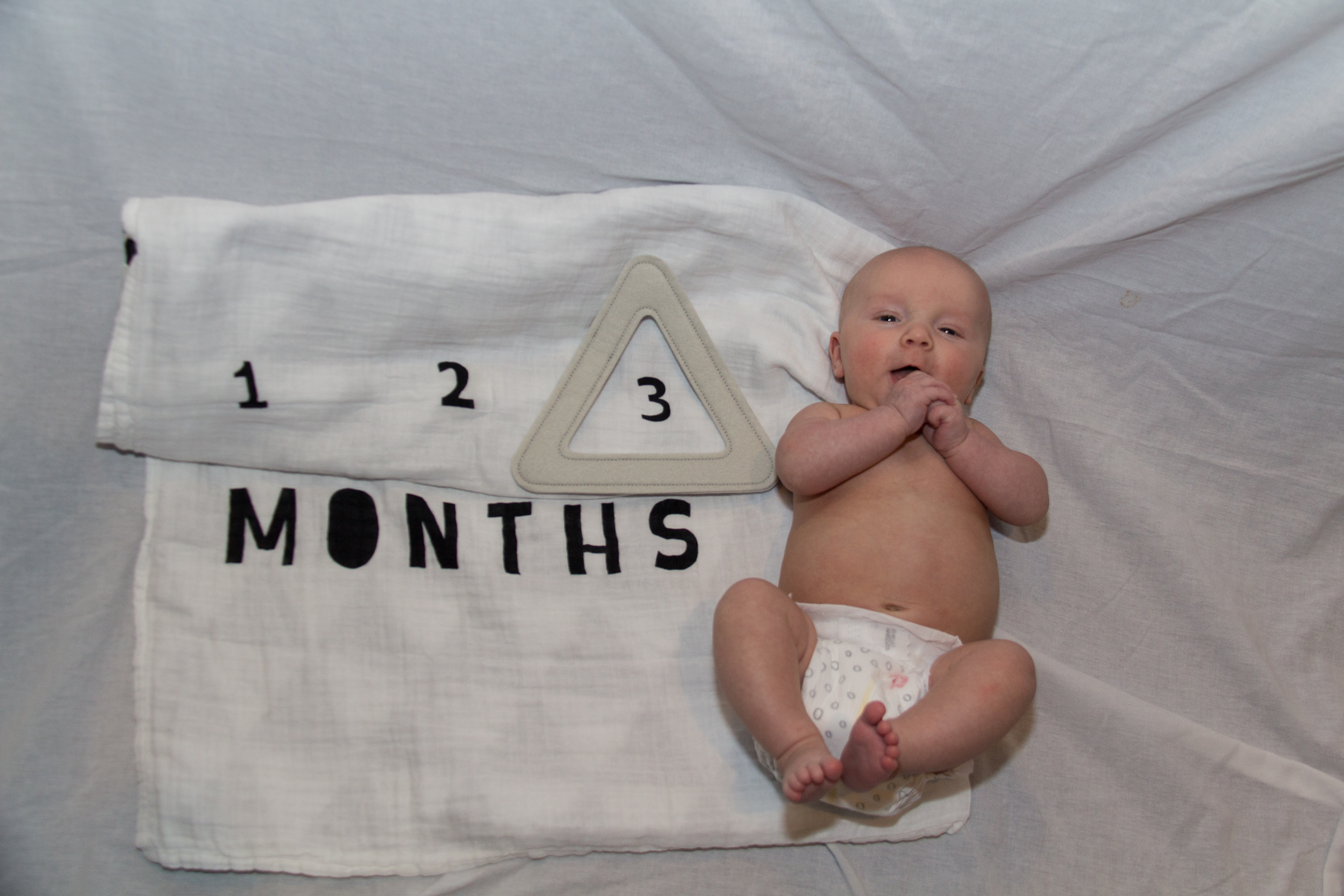 Just a few weeks has made a huge difference in all the ways that you're moving, controlling your head, and mimicking motions and sounds. You can sit up in your booster for a little while, stick out your tongue to imitate us, and take your pacifier in and out of your mouth. Those eyes are developing to see farther, and you're tracking people around the room. Hunger brings you to chew on your fingers relentlessly. And your cuffs, sleeves, blanket, parents' shirts; whatever is available. You've even begun to copy sounds, from "gooo", to "mama" and "hello". Certainly not first words, but we get to watch you become more and more aware of the world around you. You're also starting to scoot with those feet on the playmat and the ground, and to work those arms toward rolling over. It's just going to be a little longer before you're on your way!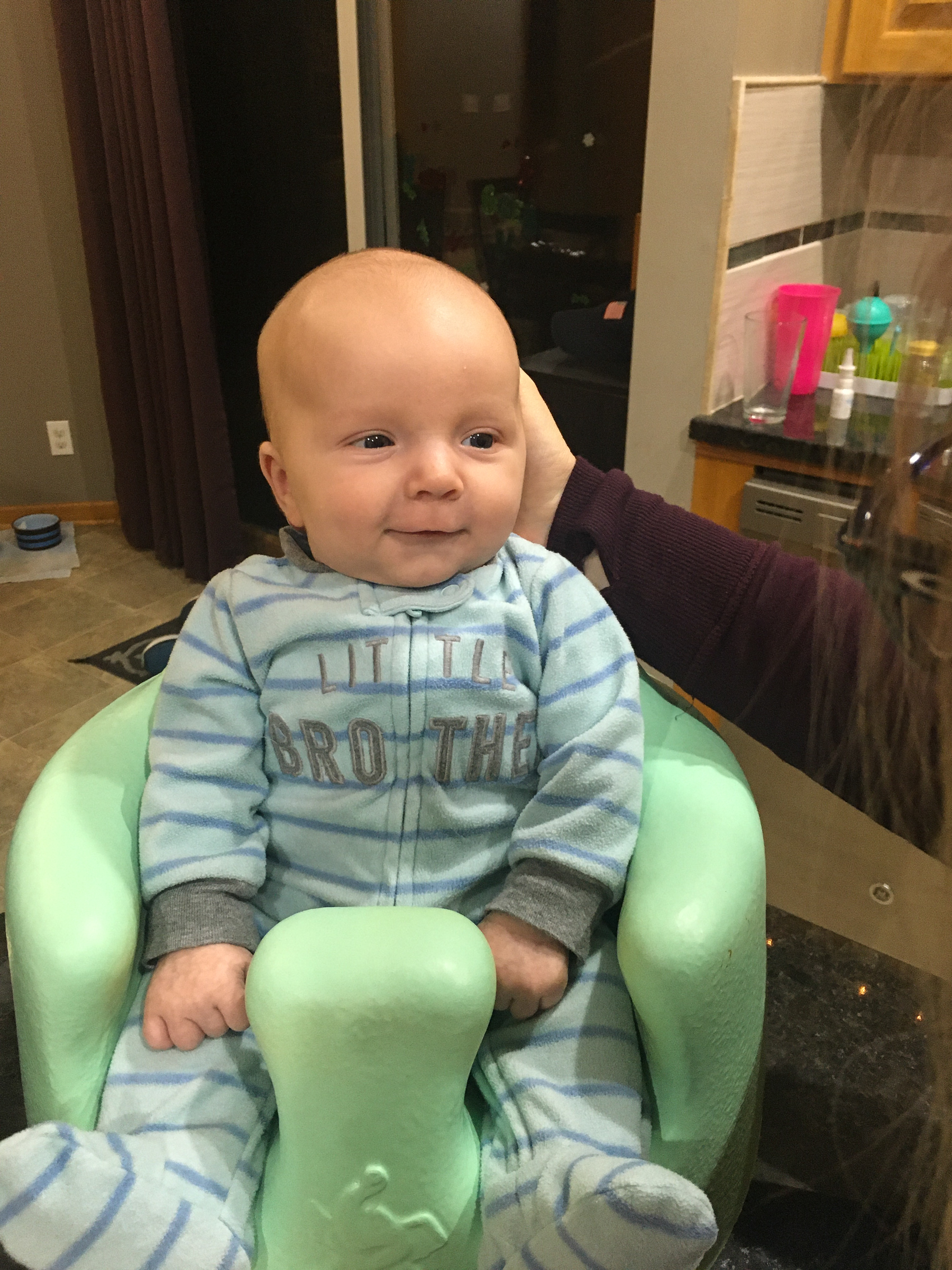 It seems like you are growing so fast! Chubby cheeks and plenty of cute rolls mean you're anxious to keep growing. We blinked, and you've outgrown all your 0-3 month clothing, and some of the 3 month jammies.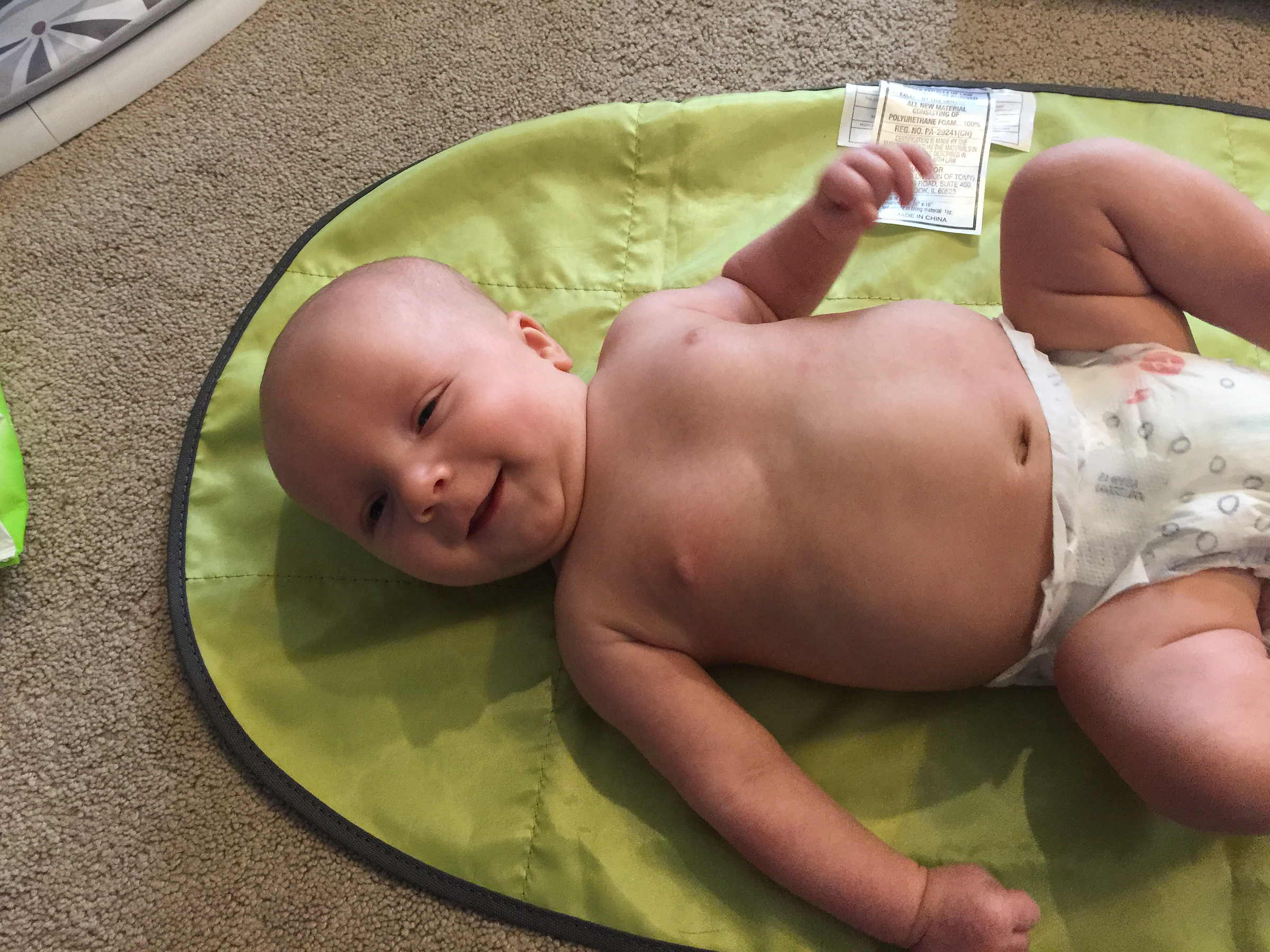 We already love doing life with three boys in the family, and we look forward to everything in our further together as a family.
Love,
Daddy and Mommy