October 29, 2011
Seth,
So quickly you're a month old. Tempus fugit, and never more so than when we wish it would stand still. We cherished the first few days with you as we watched you open your eyes and see the world for the first time. Nothing short of the day of our marriage compares to the first time we held you in our arms and watched you look up at us.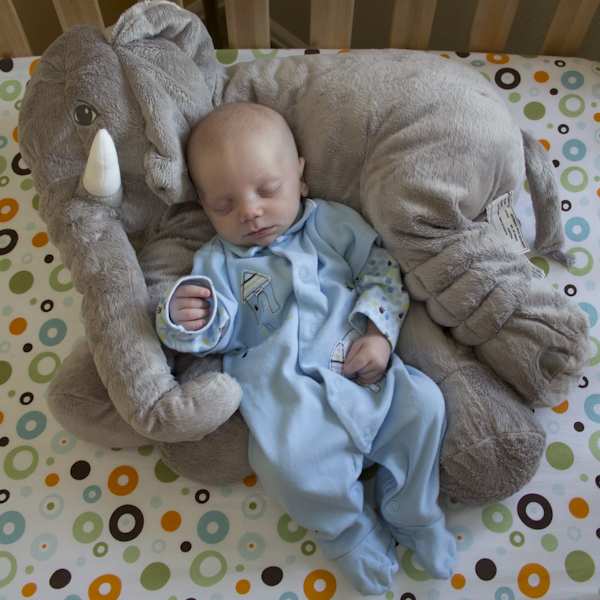 For me as a father, it was at that moment that the weight of responsibility fell on my shoulders. For the next 18 years. It's my distinct privilege to raise you and teach you. Your mom and I have been entrusted with one of the most difficult and sublime tasks on this Earth.
From that first day, we've watched you grow and begin to develop your own little personality, with each day bringing new and exciting things. From your first smile, to your first bath, even to your first walk to the park, riding with mommy.
And now as I sit and listen to you coo for the first time in your crib, wriggling around because you don't feel that 12 AM is a good time to be asleep, I thank God for you and His perfect timing that gave you to us just now. We waited for you a long time, but God's plans are perfect and we get to see what He has in store for you. Your name means "appointed", and you're so named for a reason.
Though we wish that you could just stay this size forever, knowing that you are constantly growing, learning and changing means new challenges and blessings each and every day.
Keep growing, little man. We wouldn't trade you for the world.
Love,
Dad