November 22, 2015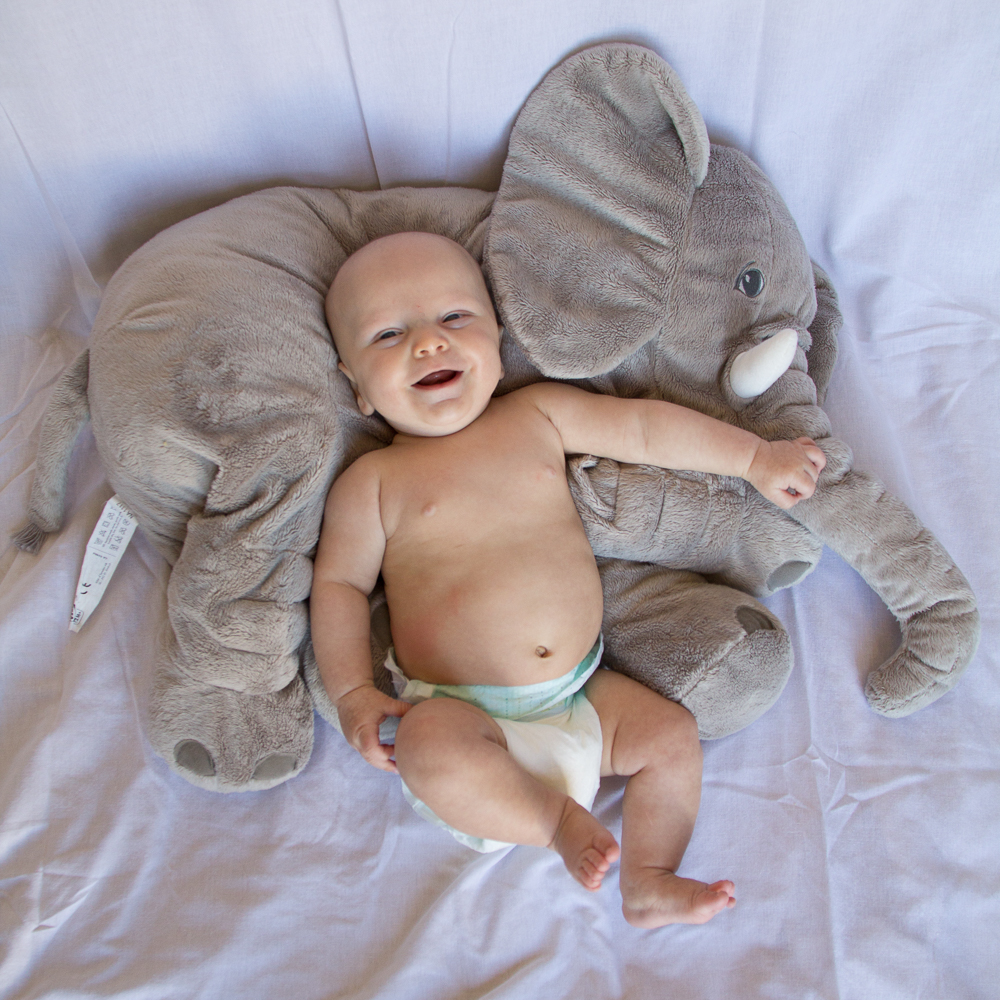 Noah,
You are growing up so fast this month! As always, lots of firsts to be had, but you're learning to control your head, and making noise, and so much smiling. It's a blessing how happy a baby you are, Noah. There's really almost no reason you really fuss out of hand, other than being hungry and tired. This month has brought many a 6-7 hour sleep, for which your mommy is especially grateful.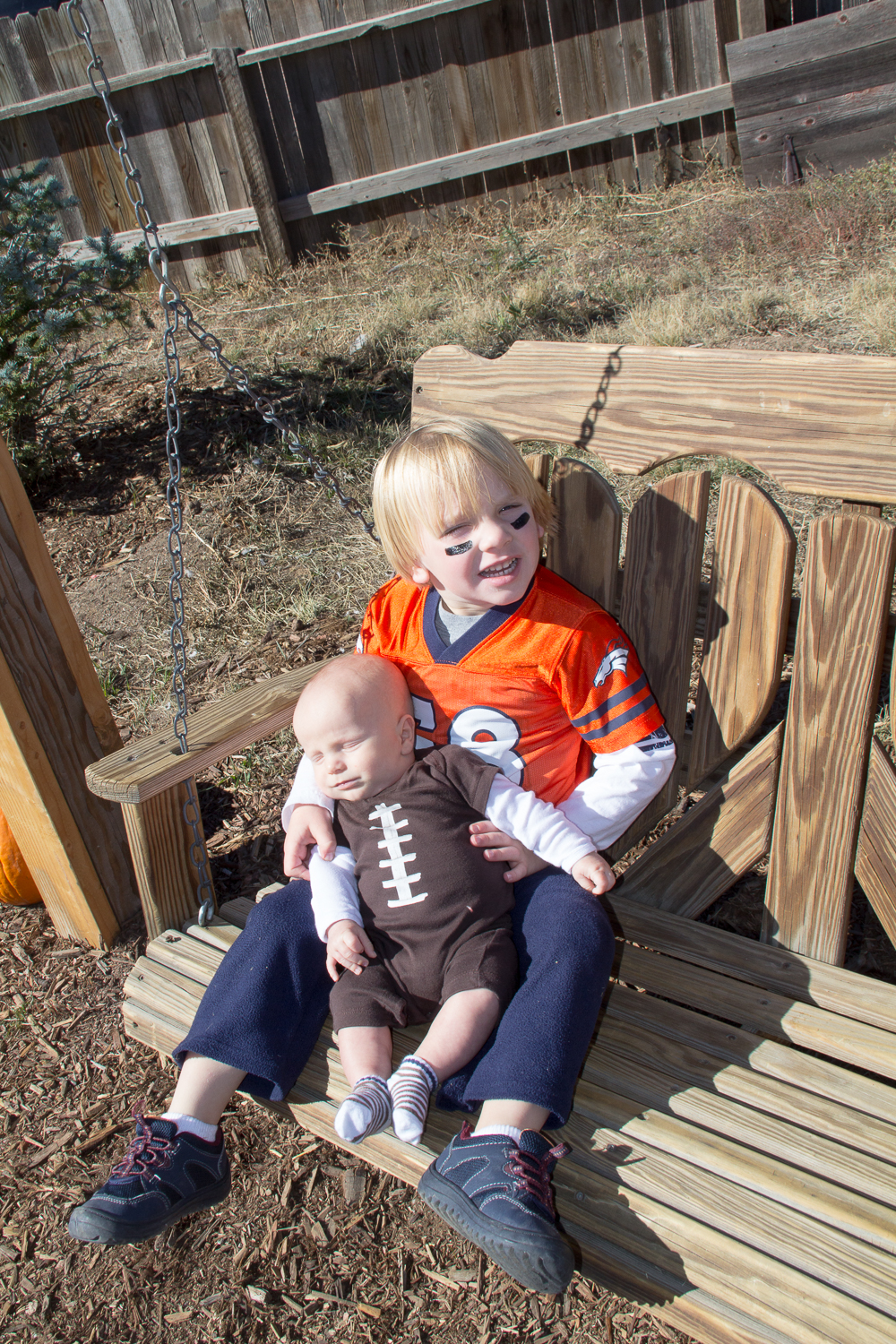 Seth is absolutely loving being your big brother, from helping change diapers to bringing you toys, to bath time, to cheering you up when you're crying. We'll have to work a little bit on which toys are ok, as Seth handed you a marble and expected you to enjoy it.
On the toy note, you're sitting up in the bumbo now, finding your toys, and shaking them if we hand them to you. There's almost nothing you like better than just hanging out on the floor and playing with the hanging toys on the playmat.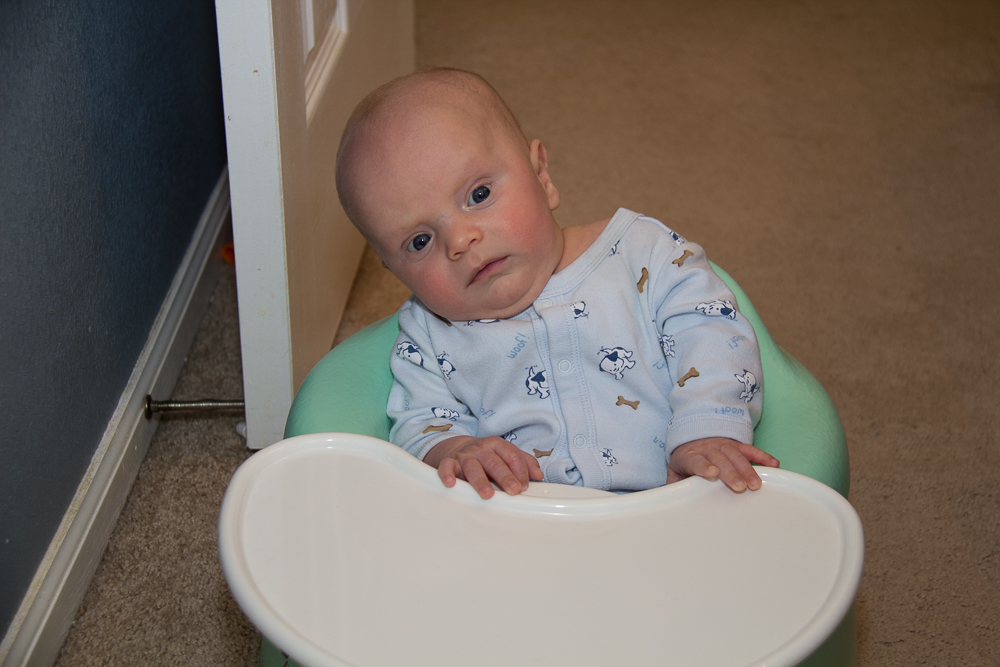 We had the pleasure of all the family joining us for your dedication at North Springs Alliance with Pastor Don. It's been wonderful for all of us to find a church family, and there's lots of people there who already love you.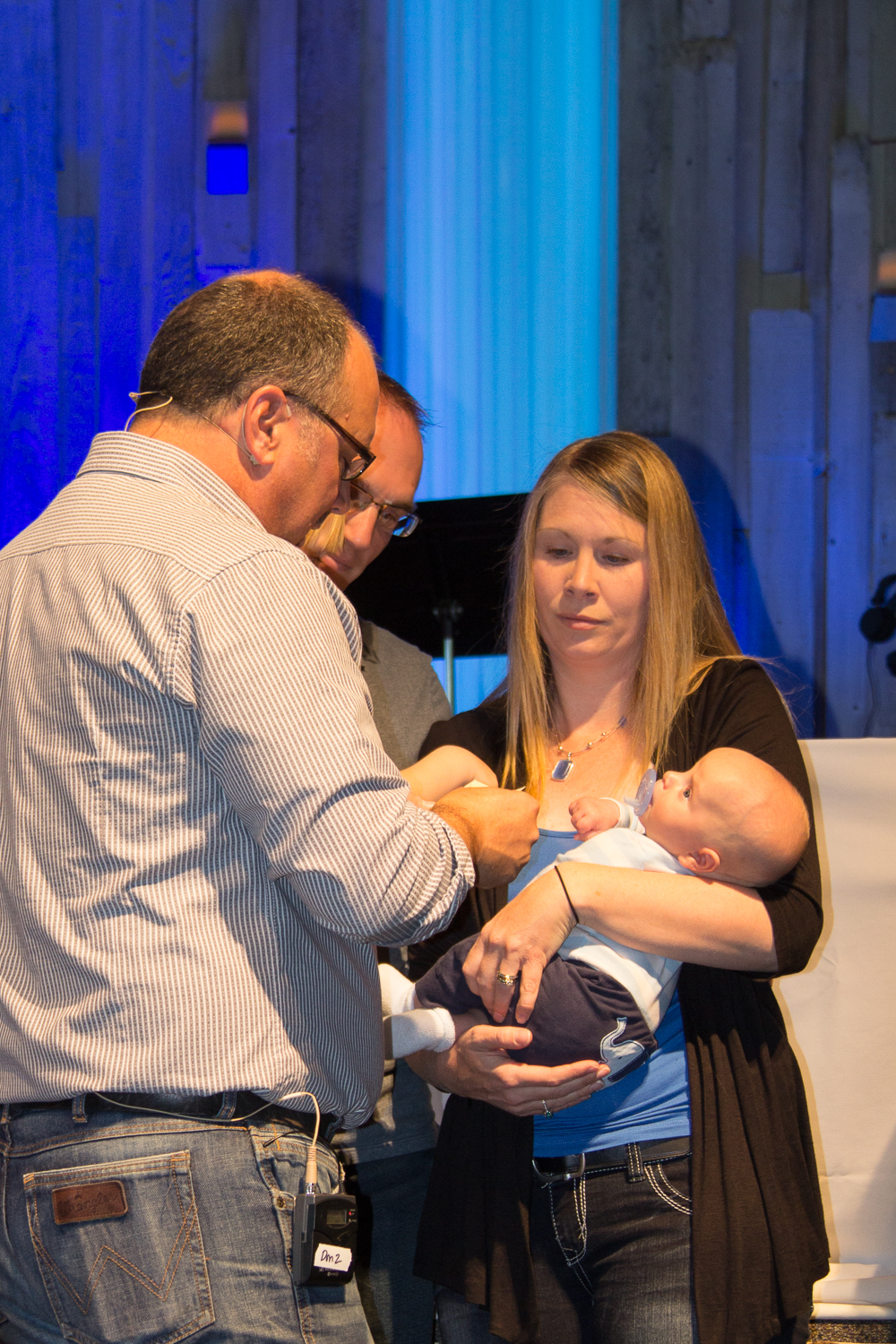 A big milestone this month, as you found your thumb. Now sometimes when you're fussing in your crib you manage to track down your thumb and put yourself back to sleep. The first time that happened, it might as well have been a championship game. Mommy and I were huddled over the monitor on the couch cheering you on. "He could go all the way!" You found your thumb and we're cheering and high-fiving on the couch. We might regret the thumb in a while, but it's both cute and useful right now. Thumbs up for now, Noah!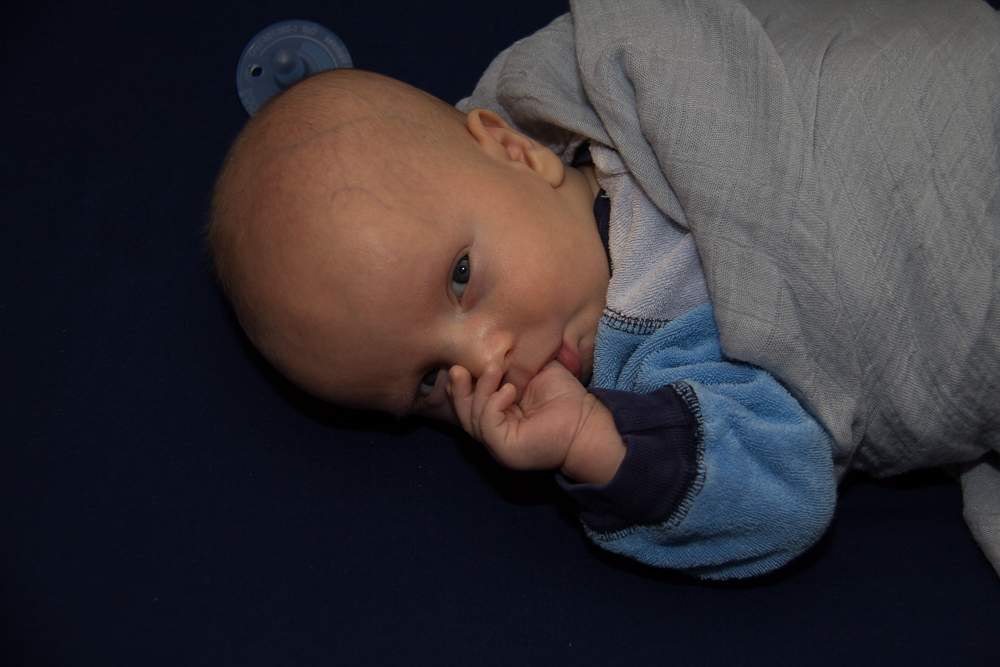 Your smiles are a pleasure to watch. It took a little while, but now you smile at everybody. It's a joy to watch you look around the room until you find a face you know, and just smiling, smiling and cooing. You even recognize Daddy's face and voice over Skype, but not quite sure why you can't find Daddy in 3D.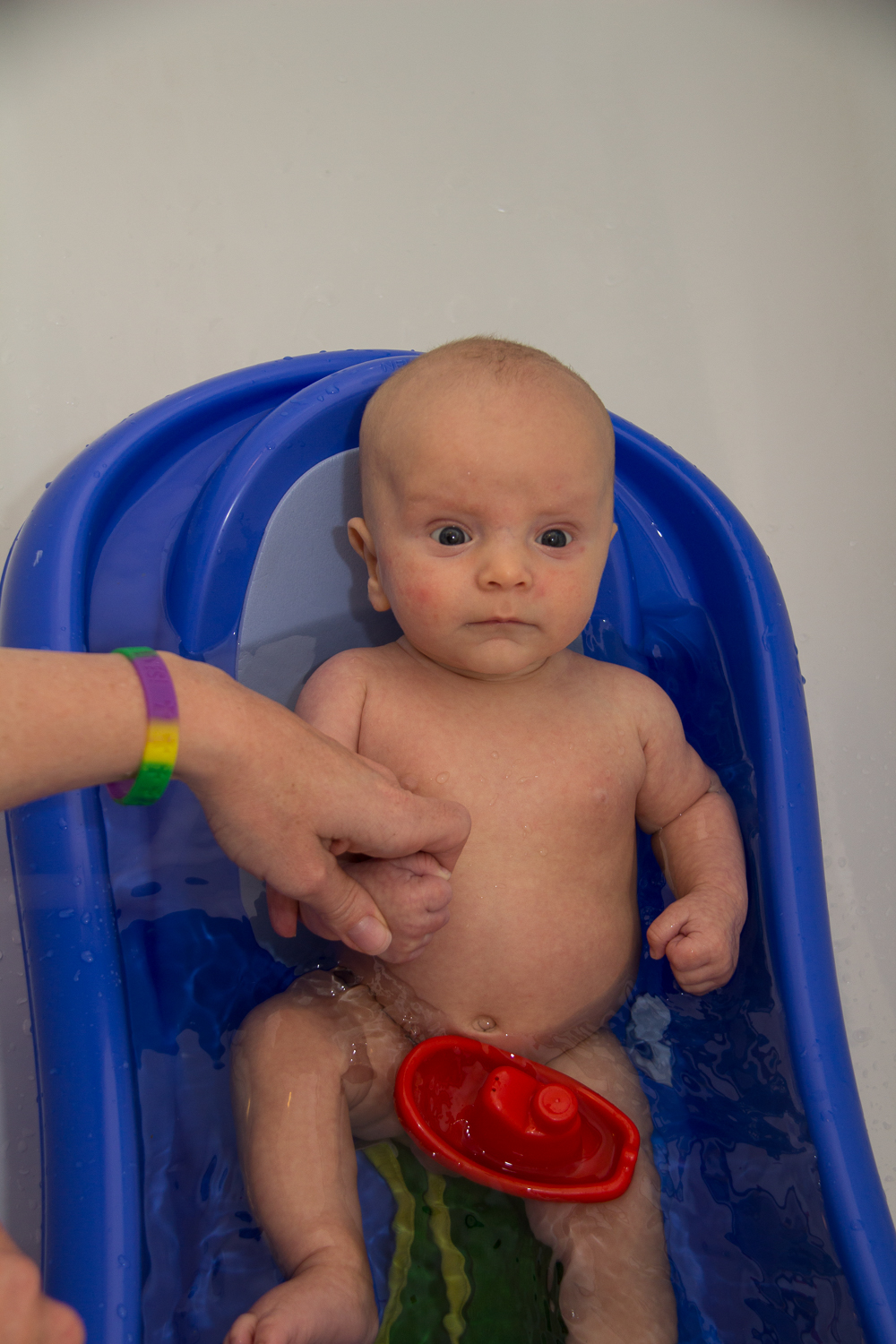 We so quickly forget how much fun it is to just watch a baby learn to interact with the world. All the smiles, the kicking and wiggling, the focusing on faces, and cooing is nothing but a blessing as you continue to grow and learn. It's a pleasure for us to be your parents, Noah. We love you lots and lots, and look forward to each and every day with you.
Daddy and Mommy