July 04, 2012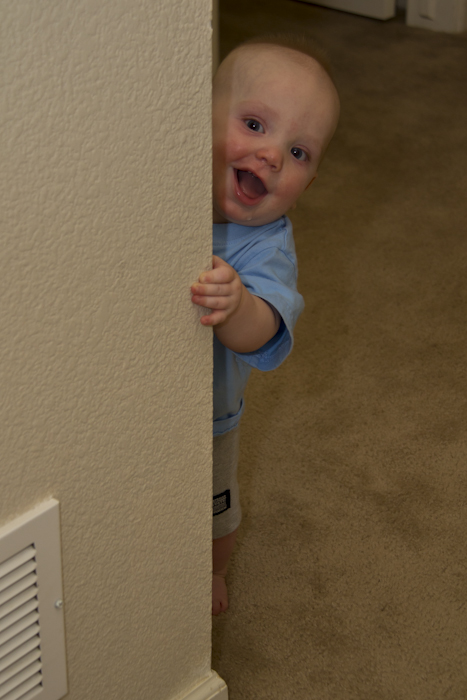 So much exploring this month. You find each and every thing in the world to be utterly fascinating, from clapping to rolling around, to opening drawers, to crawling. Your world is expanding faster than we can believe, as you prepare to walk. We've bought more than one new baby gate in the last couple weeks, and enough hardware to lock down an nuclear power plant (or so it seems). Nevertheless, your skills at finding your way into things continues to amaze.
Just a few weeks back, we found you sitting up in your crib crying when you didn't want to go to bed, and now we find you standing up to greet us in the morning. You're all about climbing and crawling all over us when we're all sitting together. It's easy to figure out when it's time to eat or go to bed, because you crawl right over, pull on on our lap, and throw yourself into our arms. Not bad for a notification system.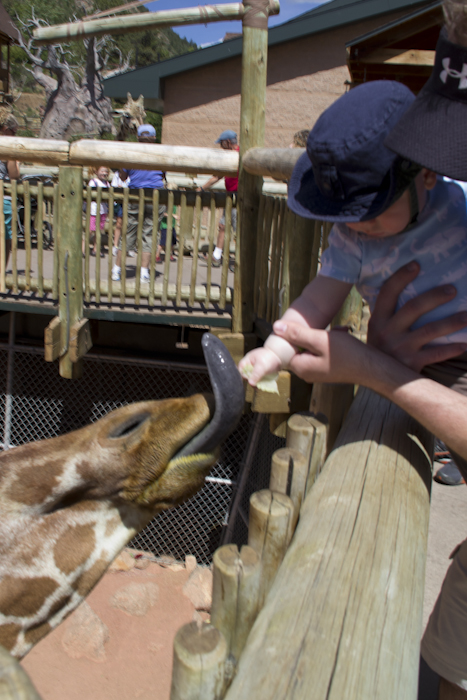 You find joy in everything, from just seeing Mommy, to catching balls and blocks, to having paper dropped on your head. Each day brings smiles and laughter into our lives from the simplest things. Juggling blocks turns into 20 minutes of laughter. Building towers of blocks to knock down can be 30 minutes of fun.
This month also brought your first trip to the zoo. We weren't sure what you'd think, if you would notice and enjoy the animals, but you were fascinated with the animals. From feeding the giraffes, to watching the monkeys climb all over, you enjoyed them all with great interest. You even got a ride on the fastest carousel I've seen in a while, which was fun for about the first 30 seconds, and then it was too much. That's ok, we still expect that you're still going to be a roller-coaster fan in about 3 years, or whenever you're big enough to ride.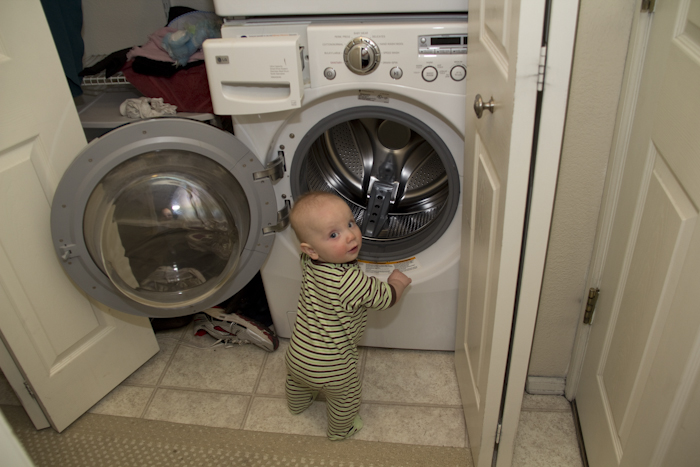 Last but not least, you're expanding your palate to include an ever-increasing array of tasty foods. You got to sit with Daddy and Mommy at dinner at a restaurant and sample all sorts of things, from the rolls to the sweet potatoes and applesauce, right from the table. We'll spend the next few months teaching you to eat everything, and the next 15 years watching you eat us out of house and home. You're growing like a weed and learning new things every day. Keep it up, little man, we love you lots and lots.