October 23, 2015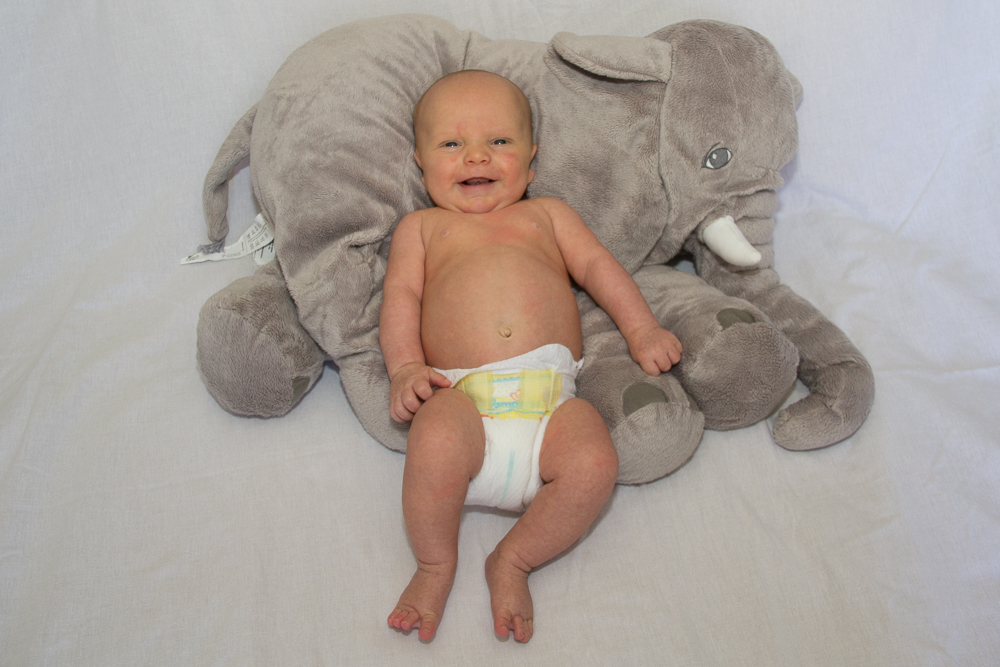 Noah,
8 short weeks has you going from a tiny little bundle to a smiling little baby playing with his toys on the playmat, anxious to get moving. Even at 6 weeks, you're scooting yourself with your feet on the ground. You coo, wiggle and kick the toys on the playmat. Oh, but we will soon be fondly remembering this time when you'll still more or less stay where we leave you. You got to help Seth celebrate his fourth birthday, and he'll be happy to help you celebrate yours, too!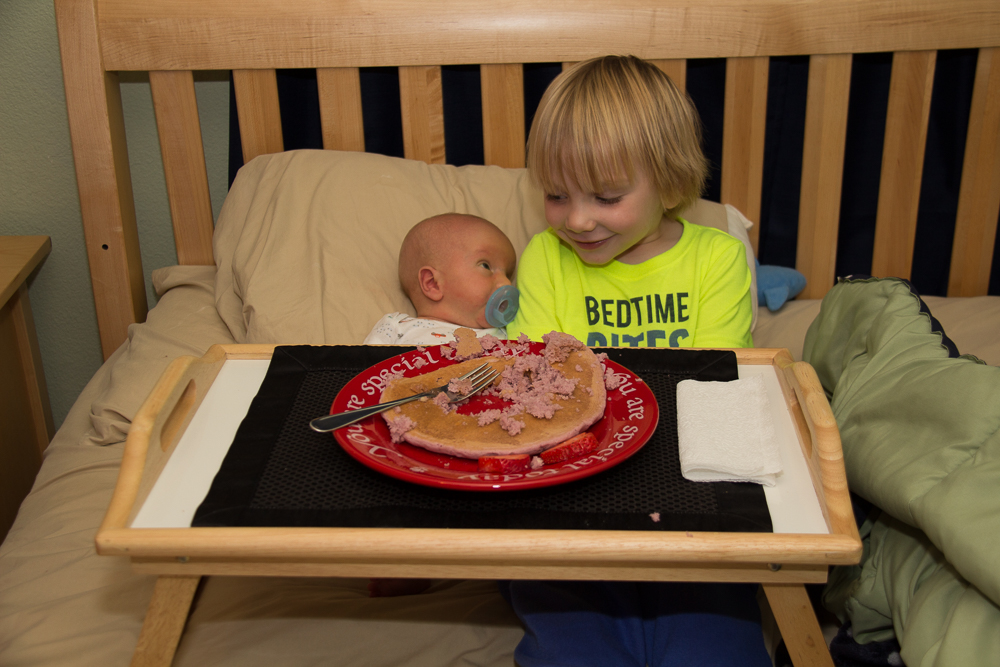 Being back in Colorado Springs brings lots of time with family, from your great-grandmother coming to visit, to your younger cousin. As you start crawling, you'll have plenty of dogs and kids to chase around the floor.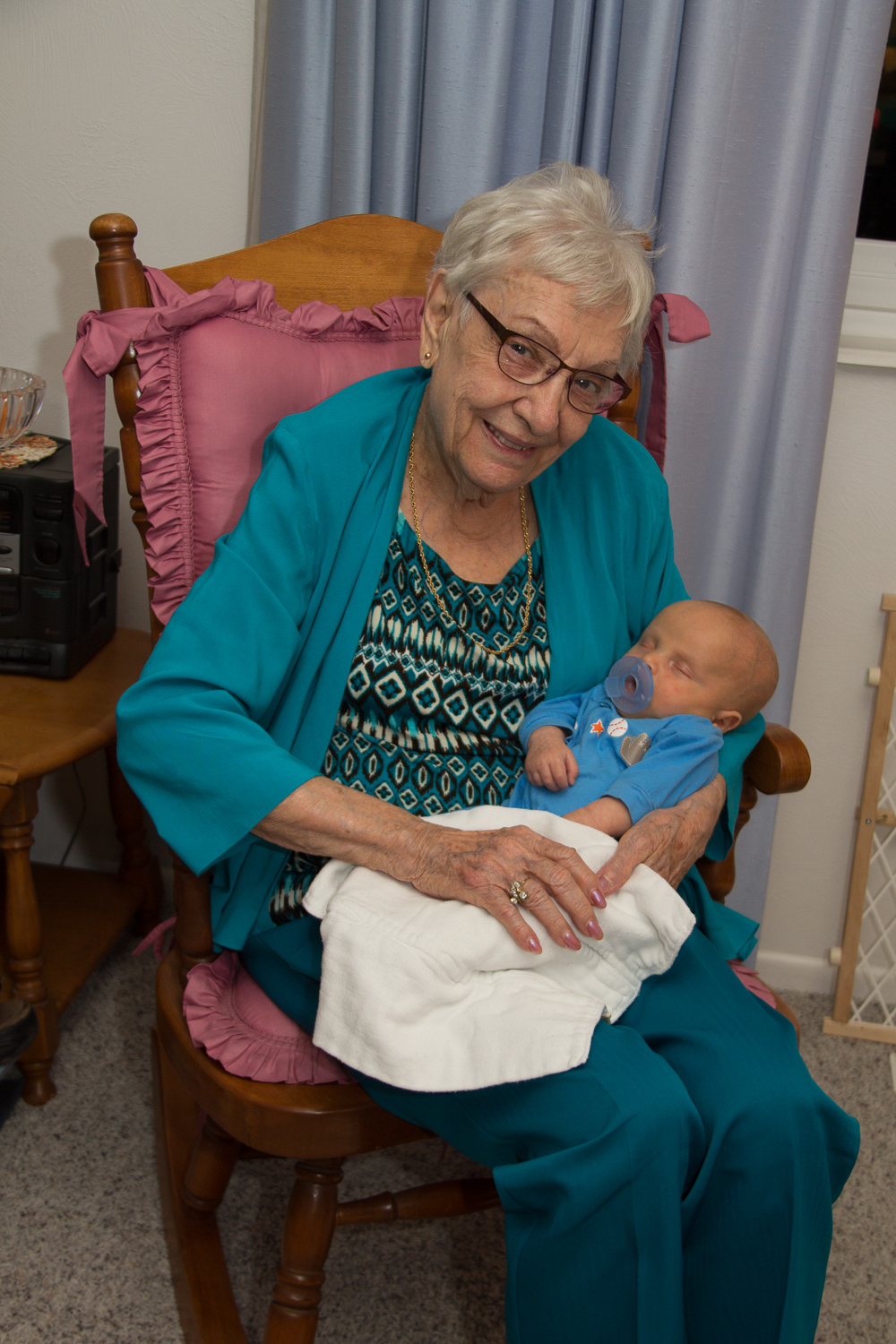 You've learned to smile this month, which is always precious. Each day you smile and focus on us a little better.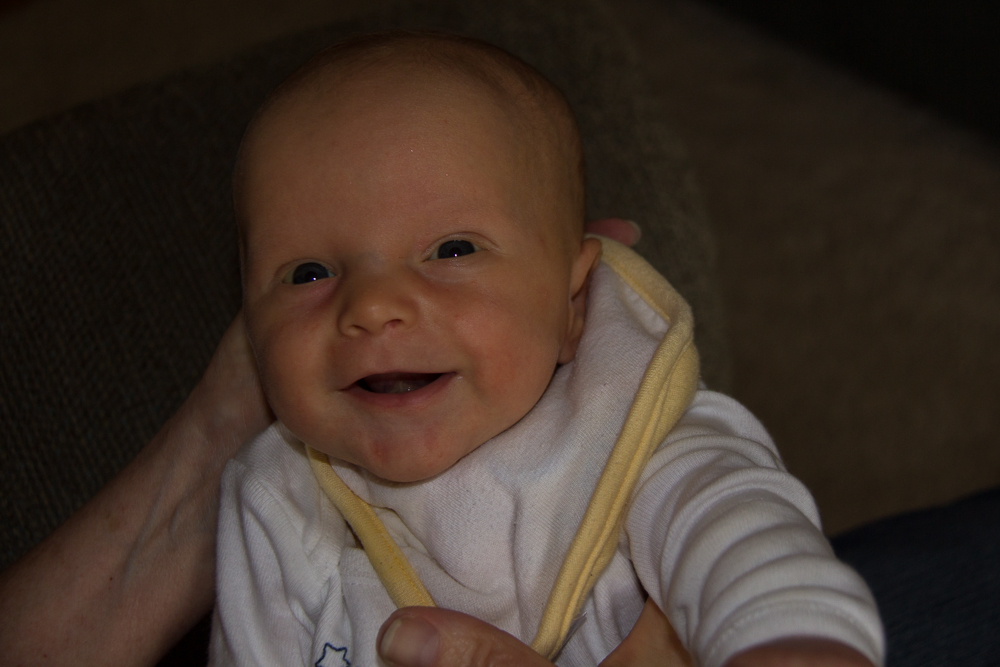 First damage from your brother, with a scratch on the head from a book. We don't expect that will be your last, but he cares lots and lots for you, and it's clear that you love him right back. He brings big smiles when you see him and he sings his ABCs for you. Seth picks right up on what we say to you, as well. Pretty soon you'll be repeating our words, I expect. For example:
Fussing in your car seat on the way home, Seth pipes up, "don't worry buddy, we're almost there…"
The first time in a week we let him hold you since he was sick, "hi there, munchkin".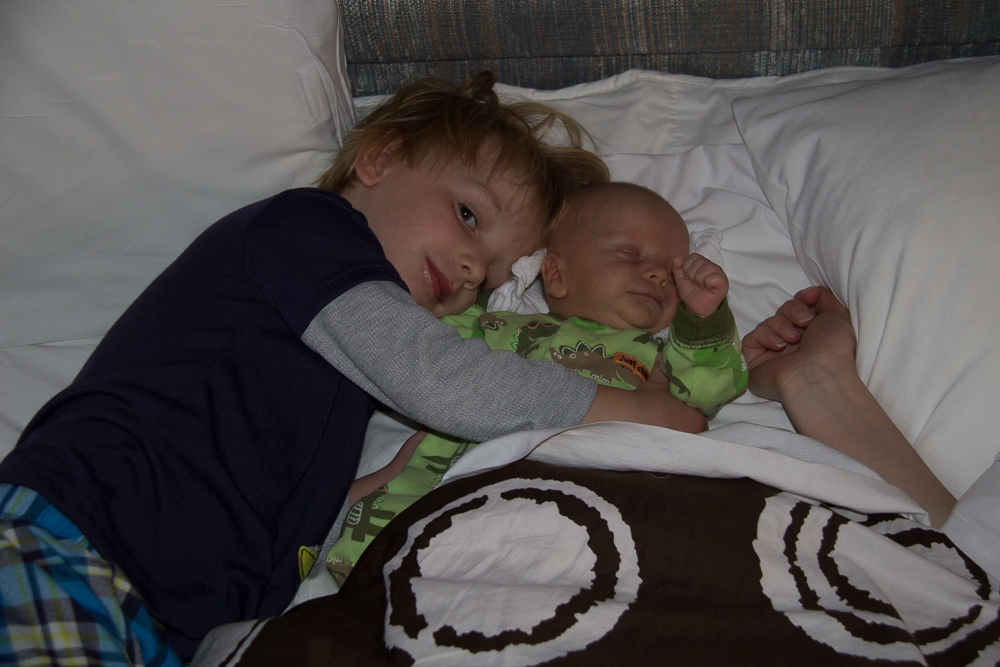 We got to get away to the mountains for a couple days as a family, which was lots of fun. Time together swimming, hiking, and making s'mores in the fireplace, though you're just watching right now. It's lots of fun to have a second kiddo, and each day with you will be more precious.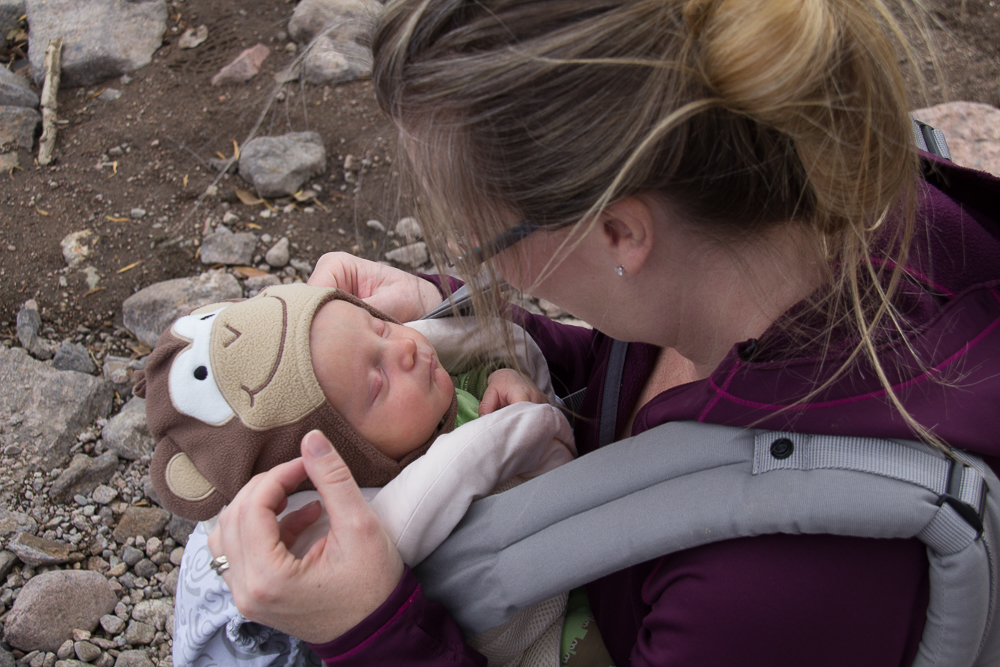 Seth continues to be a great big brother, helping out with bath time, making you splash with your hands and feet, and making sure you're always ok.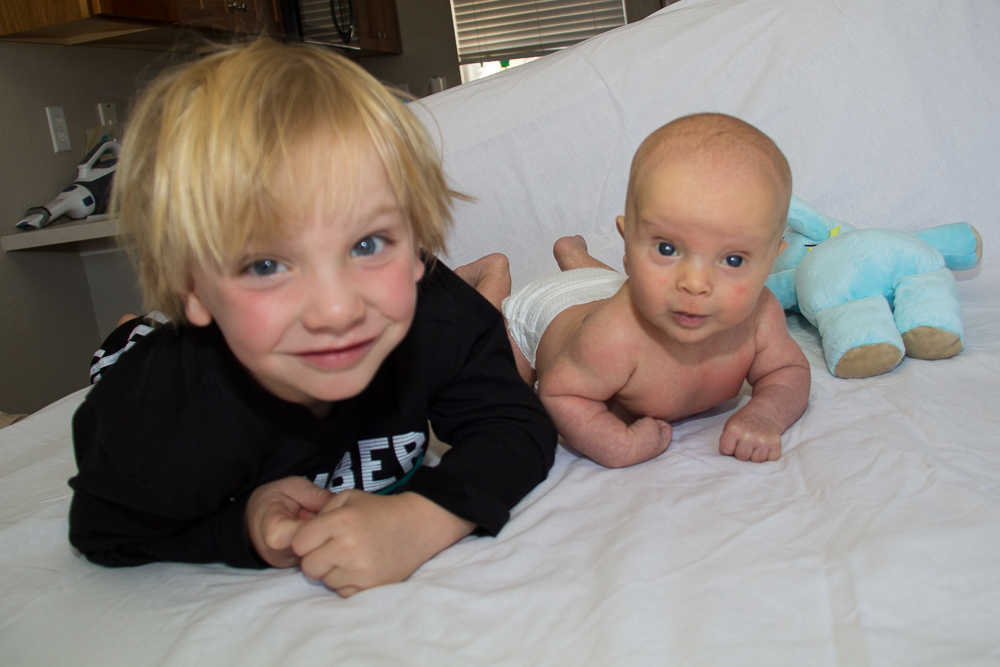 Already you're just about strong enough to sit up in the Bumbo. Like father and brother, you're taking right to technology, managing to switch the camera from front to back on the iPad while Skyping with Daddy. The touchscreen might be even more intuitive and interface than the nipple.
Love you lots and lots, Noah!
Daddy and Mommy