October 10, 2012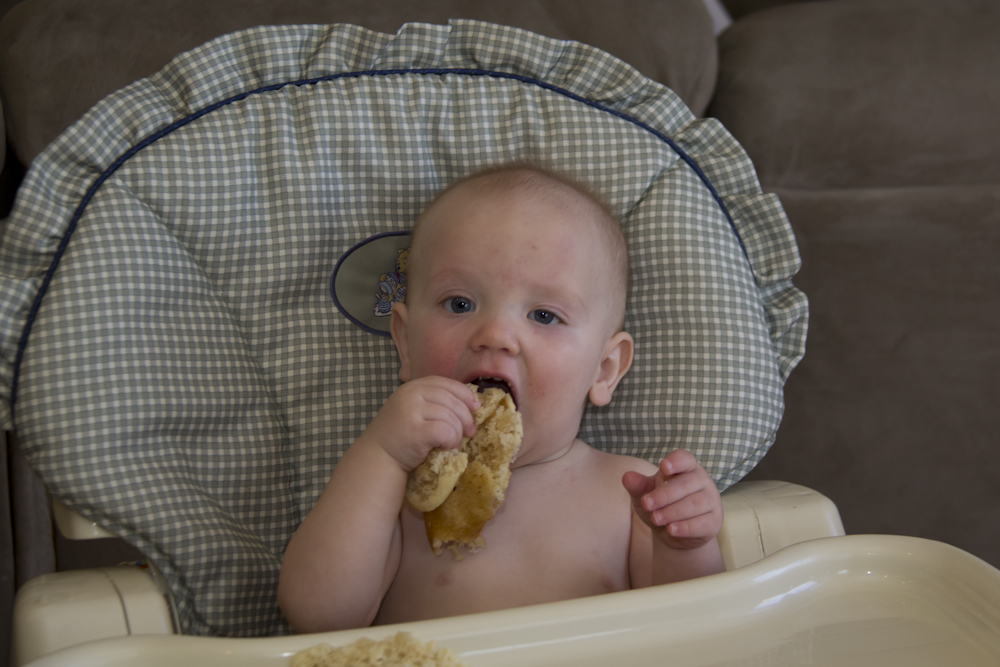 Seth,
It's been quite a month to mark one year of your life. From San Diego, to Hawaii, to your birthday party, one thing after the other. You've flown enough miles to go halfway around the world, and you're only just one now! You're the darling of the airlines, crawling up and down the aisle to see people when we've run out of ways to keep you occupied. Not one to sleep on the airplane, you managed to stay awake all the way from LA to Hawaii, just playing with everyone. Thank goodness we had Nana and Papa on that flight to help take care of you.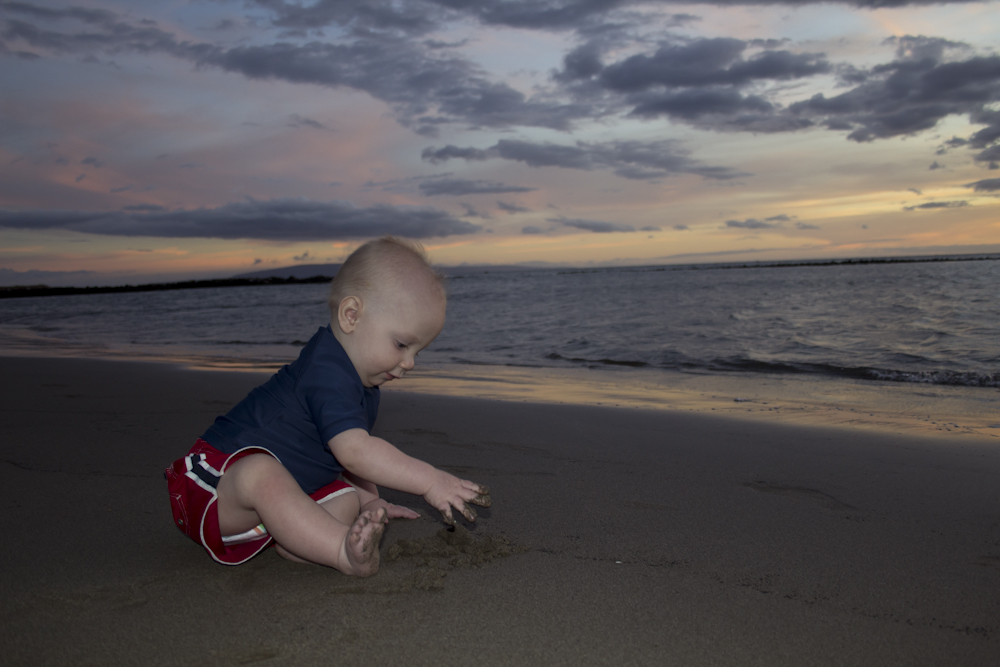 Hawaii was time at the beach, walks with the family, and plenty of time with Papa and Nana. Daddy had to work part of the week, but we got to play in the pool and and the beach, too. You decided in Hawaii that you were "three", and any prompt for "how old are you?" results in "three" now. You're borrowing people's hands if you can't reach something, making sure that you're making full use of all the people around you. That's ok, you're pretty much the center of the party whenever you're around anyway. Four teeth arrived at the same time with the arrival in Maui, which finally explained the fussiness and biting.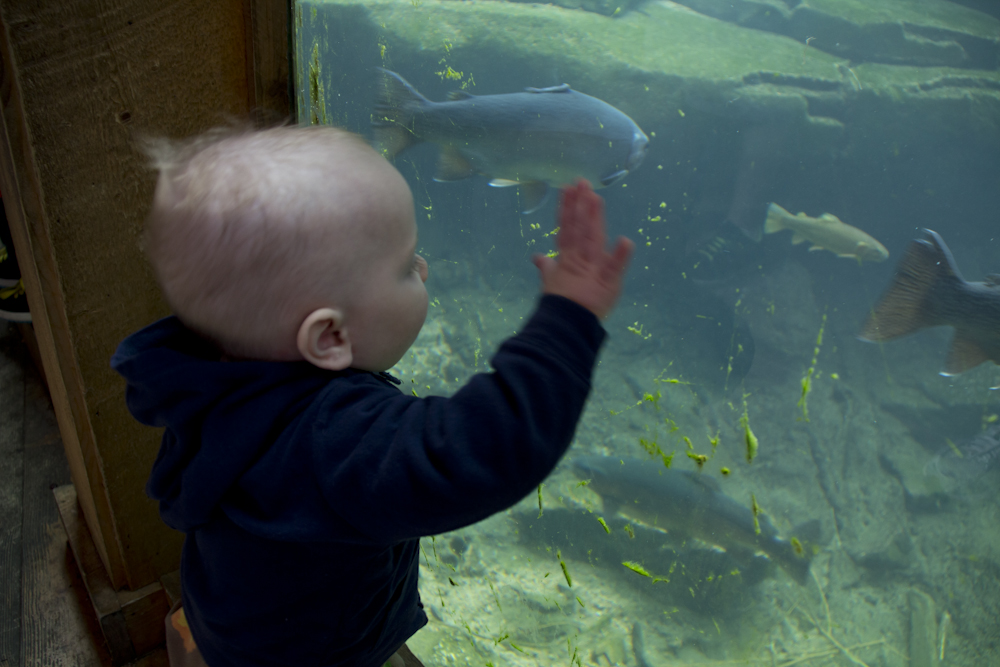 With a little walking around, you did manage to sleep most of the flight back from Maui to LA, after crawling all over the airport and waving to the taxiing pilots who flashed their landing lights to you. You and daddy also got a couple hours of sleep in the LA terminal. Lots of travels, lots of fun.
We spent most of the rest of the month packing up the house to move out to San Diego, and watching you get more and more mobile and in trouble. You're climbing into everything and onto everything you're tall enough to get on. I turned around for just a second, and you were up on a banker box trying to climb up the bookshelf. When you get tired of walking back and forth between us, you spend you time practicing your words, from "dirty", to "button" to "Debbie". That's right, when asked to say "Nana", you pulled out "Debbie".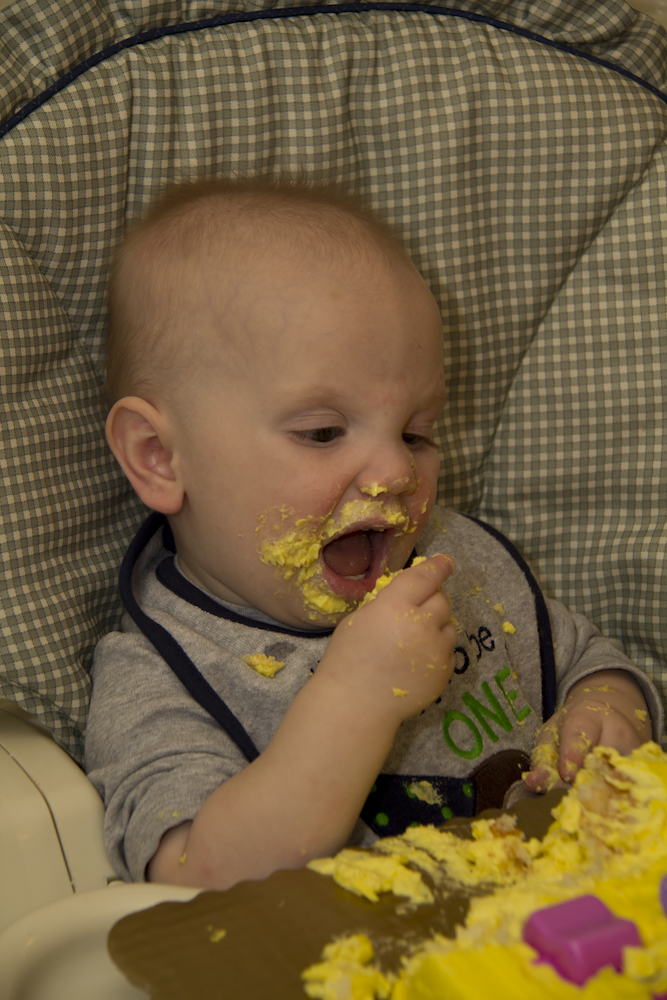 We had one last trip to Cheyenne Mountain Zoo, where you just loved watching the animals. You even rode the carousel, resulting in "whee!" and "bum, bum, bum" in time with the music. No surprise, as you're a huge fan of the Eric Carle books when it's time to read. As far as you're concerned, there aren't any other books on the shelf. Way more than 10 rubber duckies in this house.
The last break in the moving madness was to celebrate your first birthday with family and friends. (Say birthday! "birthday!"). You weren't so sure what to do with the cake at first, but a few hints from Mommy got you going right away, into your Deconstructionist phase. We all had lots of fun.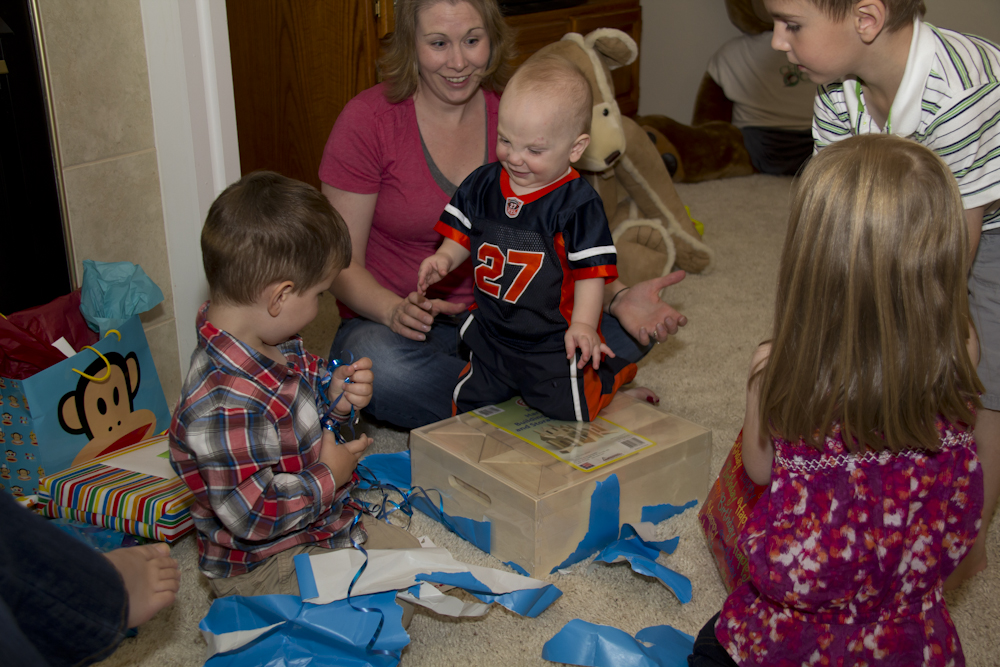 It's been a whirlwind year, but we couldn't imagine anything more wonderful than having you in our lives since last September. We look forward to each morning when you wake up to see what new things you learn, and to watch you smile at us from the crib. We're praying that you continue to grow and learn, and that we can teach you to love and everything else you need. We love you so much, little man. Looking forward to the next year, and every one after that.
Love,
Daddy and Mommy