November 12, 2019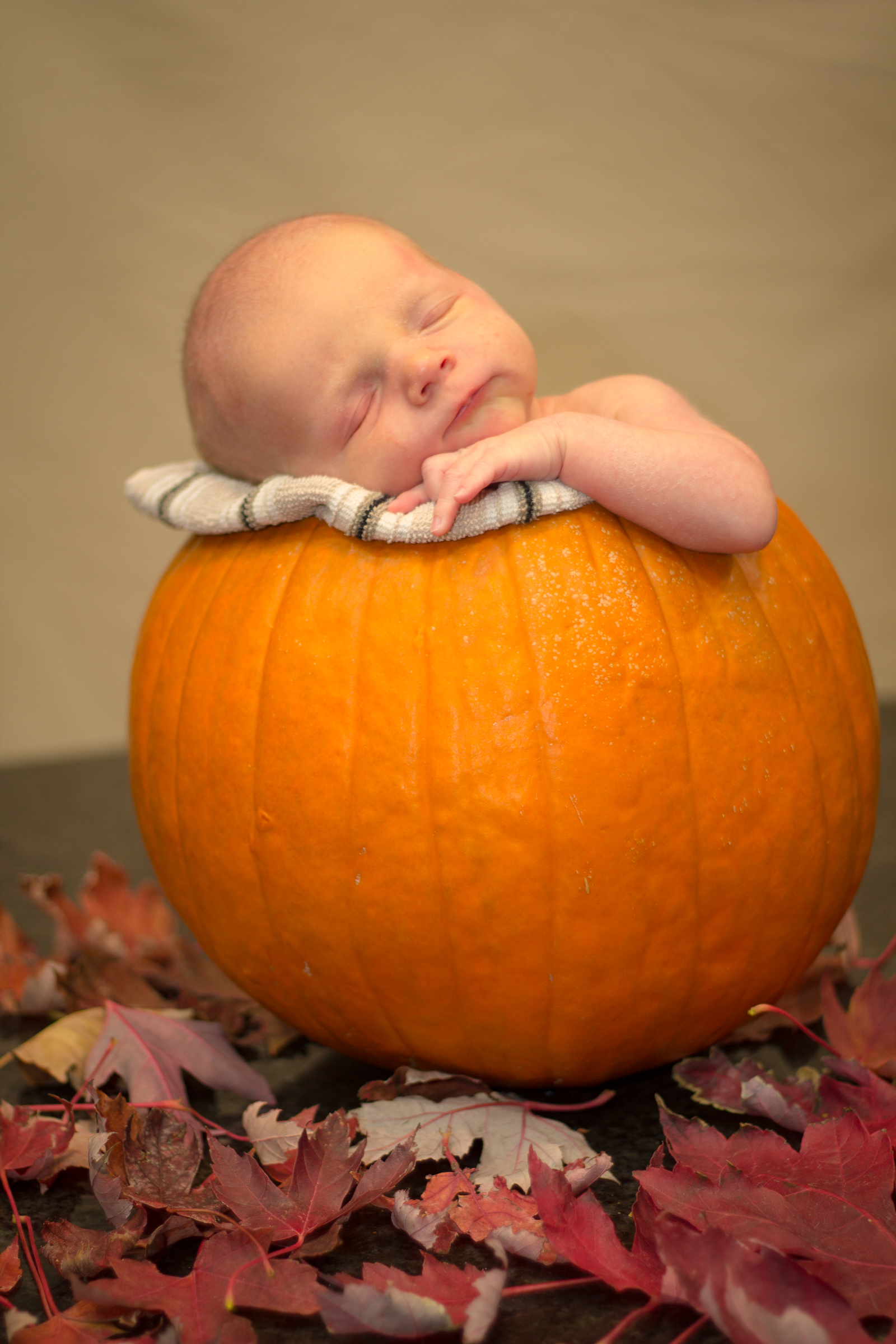 Titus,
The first thing you encountered when you arrived home from the hospital was a hand-lettered sign from your brothers: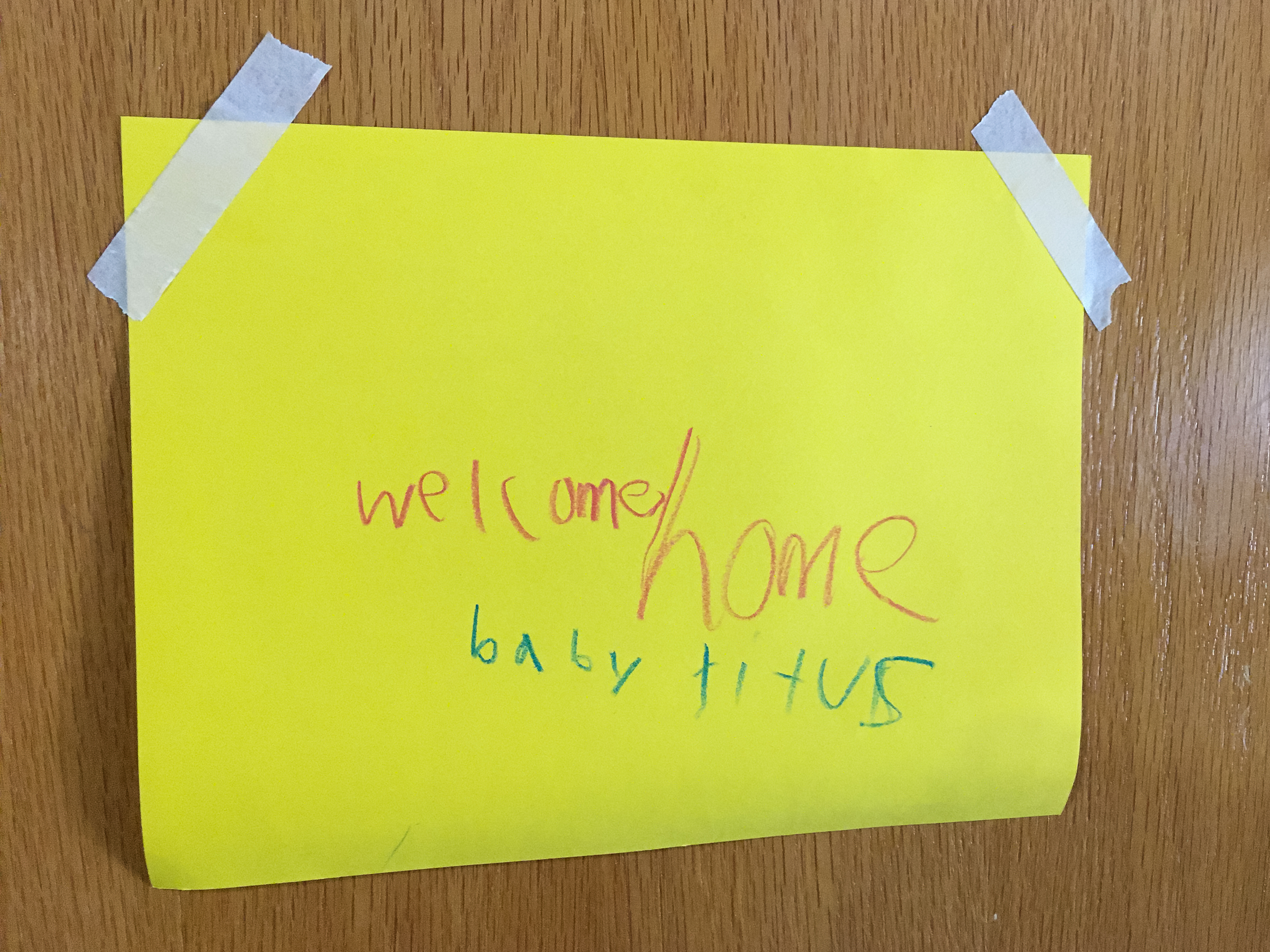 Without question, that completely encompasses how loved you are. We are so grateful for you, that you are healthy and whole, even though you decided to come three weeks early. As far as you were concerned, that was right on time. What a blessing you are!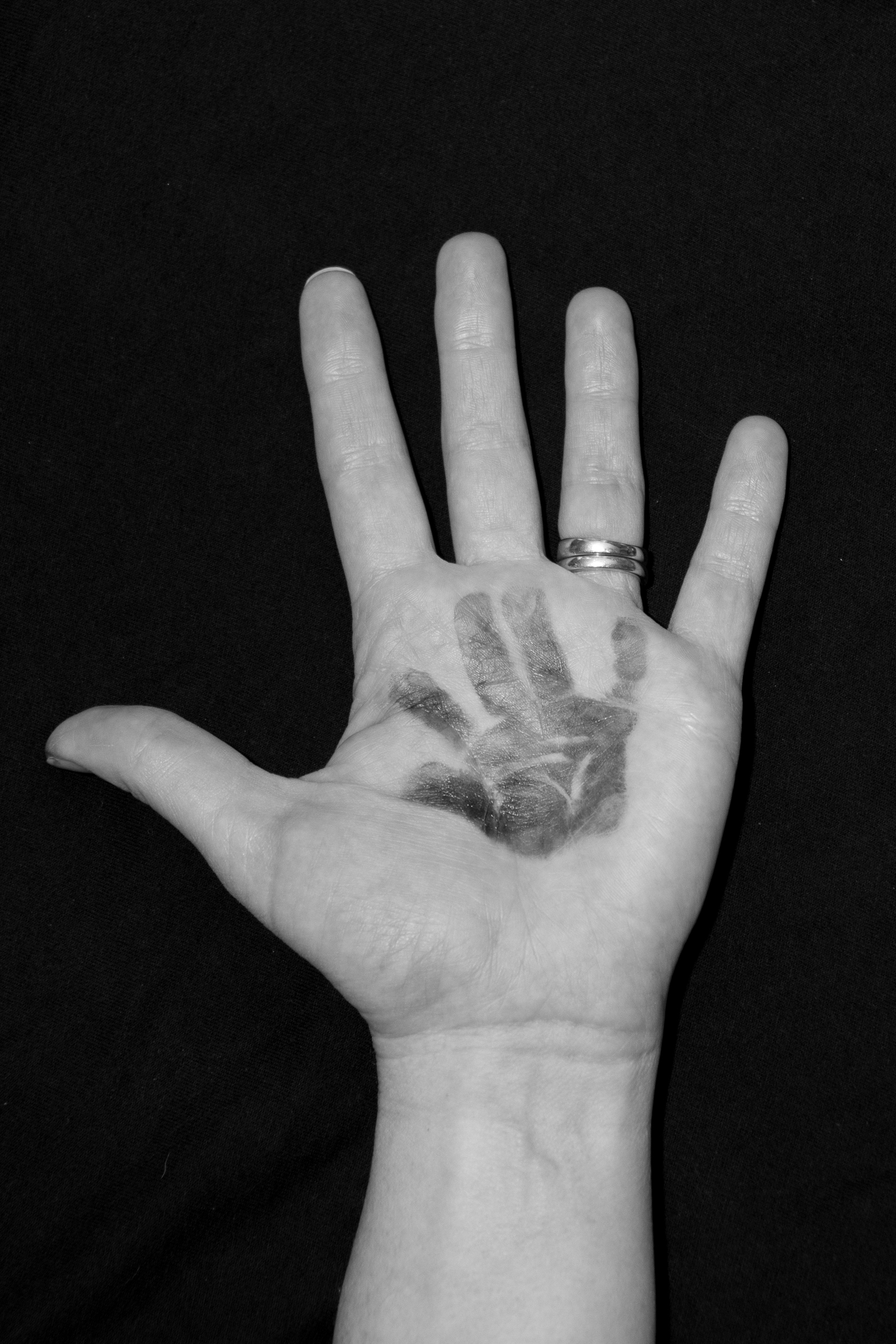 Each and every little thing that you have done this last month is both new and wonderful in its own right, and brings back warm memories of both of your brothers at the same age. You are both your own unique little bundle and clearly the third son of Mommy and Daddy.
Born at 7 lbs. 6 oz., you're already up to almost 9 lbs. Side by side pictures even show how much you've grown in just a month:
Still, you are a joy to cuddle in just a diaper, with your little arms and legs curled up on a chest. Your switch to nighttime alertness about halfway through the month resulted in lots of time nursing with Mommy (like, every hour and half), and lots of snuggle time with Daddy when you wanted to hang out rather than sleep. (Side note: a huge thanks to Mommy's parents for dropping things and coming out to stay for 10 days when you were born!)
Being number three in a family of busy boys means we're not sticking around the house, so you're going on adventures right away. Day 3 after birth was a trip to Seth's soccer game, followed by church the next day and the pumpkin patch later that week. Mommy is feeling pretty good after delivery, and recovering fast. By the way, in case 9 months with her didn't let you know, your Mommy is amazing.
Three weeks early to the world with some extra bilirubin gave you 24 hours on the radioactive baby lights. You'd think from the pictures that we plugged you straight into an NSA supercomputer to speed up development.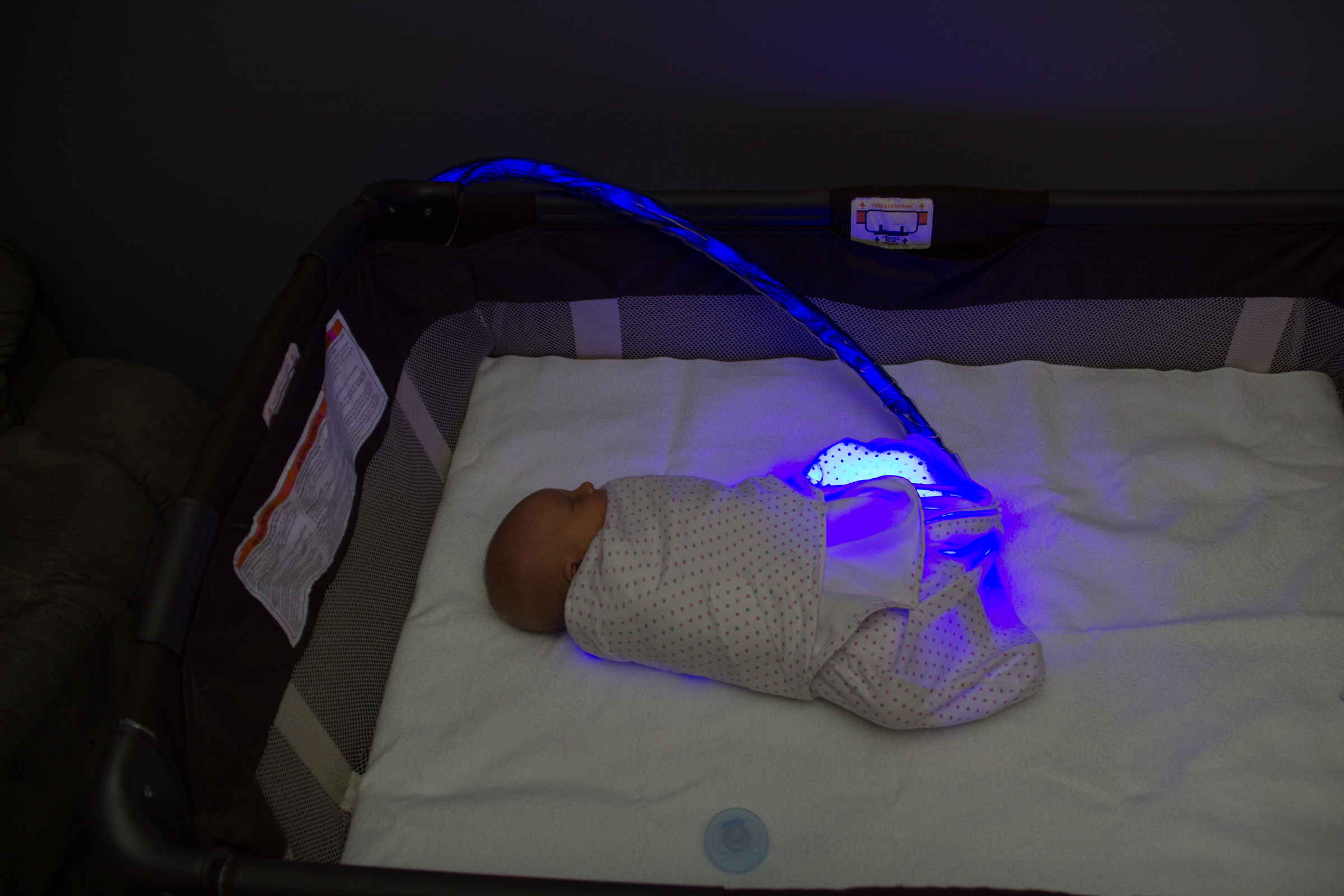 Just as newborns do, you are adding to the laundry load around here in short order. A quick list of things you've peed on so far include the doctor delivering you, the medical student helping, the pediatrician, Mommy, Daddy, yourself, the wall, the floor, the chest of drawers, the floor (again), so many outfits and changing pads. You've only narrowly missed Noah on at least one occasion, and that's only because he dodges fast.
| | |
| --- | --- |
| | |
Second only to holding you ourselves is watching your brothers fawn over you. From the moment you got home from the hospital, both Seth and Noah are very excited to have you in the house. From snuggling up to you on the playmat, to "Can Titus come read books for bedtime?", Titus makes the rounds in the house with the boys. Seth is so proud to be big enough to hold you while standing up, so much so that he's doing it just because he can. The boys love helping with your bathtime. Seth wanted to learn to put on your jammies, and then sat right down in the rocking chair with you while you fussed, to calm you down (which he did.) Noah takes a different tack when you fuss on the playmat, bringing you toys and singing "Twinkle, Twinkle" and the ABCs.
| | |
| --- | --- |
| | |
Noah has gone so far as to give up his nickname. Since he was born, he's been "Baby Bear". About 2 weeks after you were born, Noah informed Mommy that he's "not baby bear. Titus is baby bear!" When asked what Noah's nickname should be, Noah stated quite resoundingly that he is "big brother bear".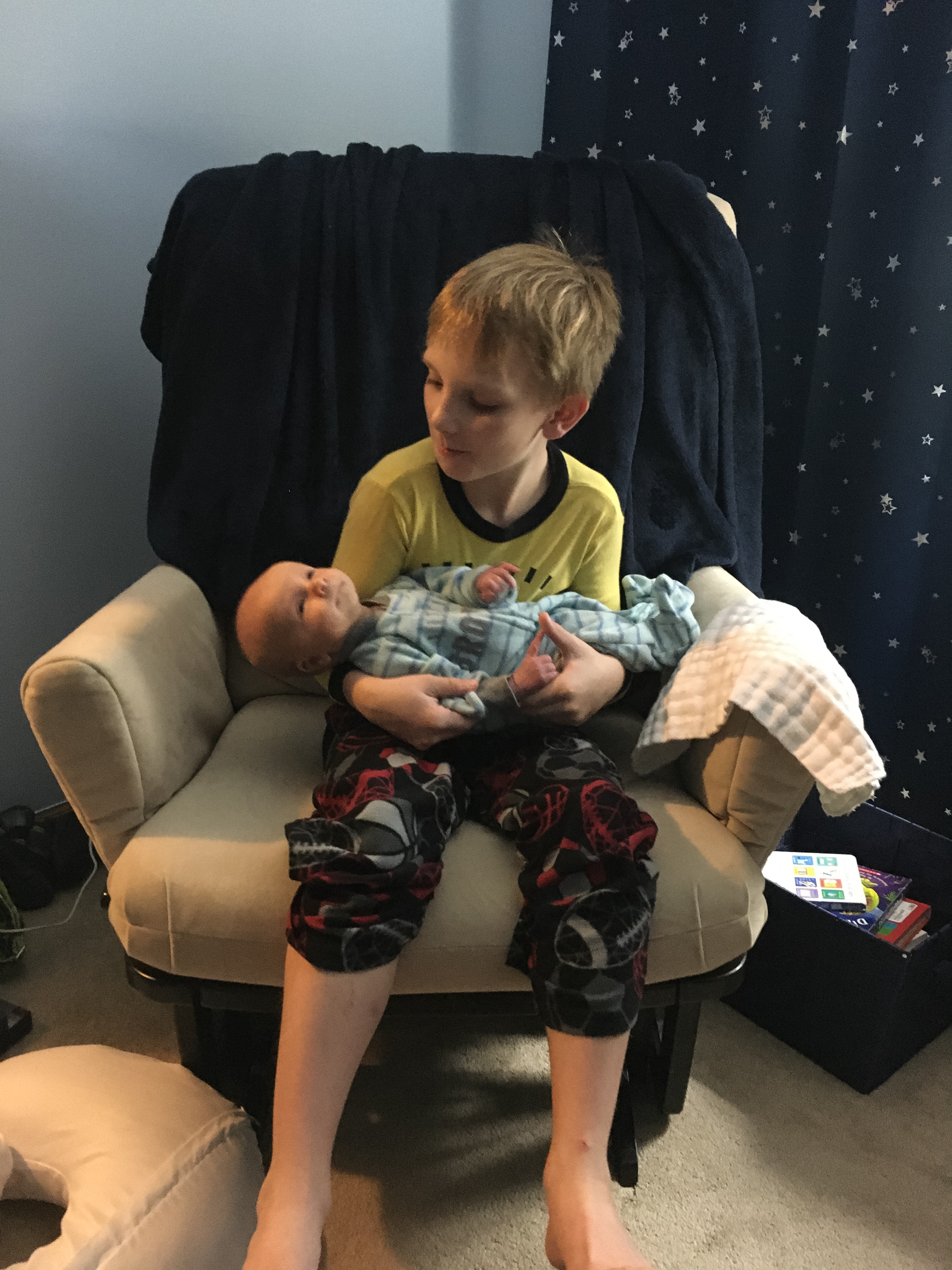 Your desire to show up three weeks early allowed us to fit in a trip to Colorado to see family at 2 weeks old. You traveled like a champ, popping out of your car seat to nurse every two hours and sleeping the rest of the way there and back again. It was a blessing and a pleasure to unexpectedly get to introduce you to all of our family. You even got to meet your cousin, who is only a few weeks older than you are!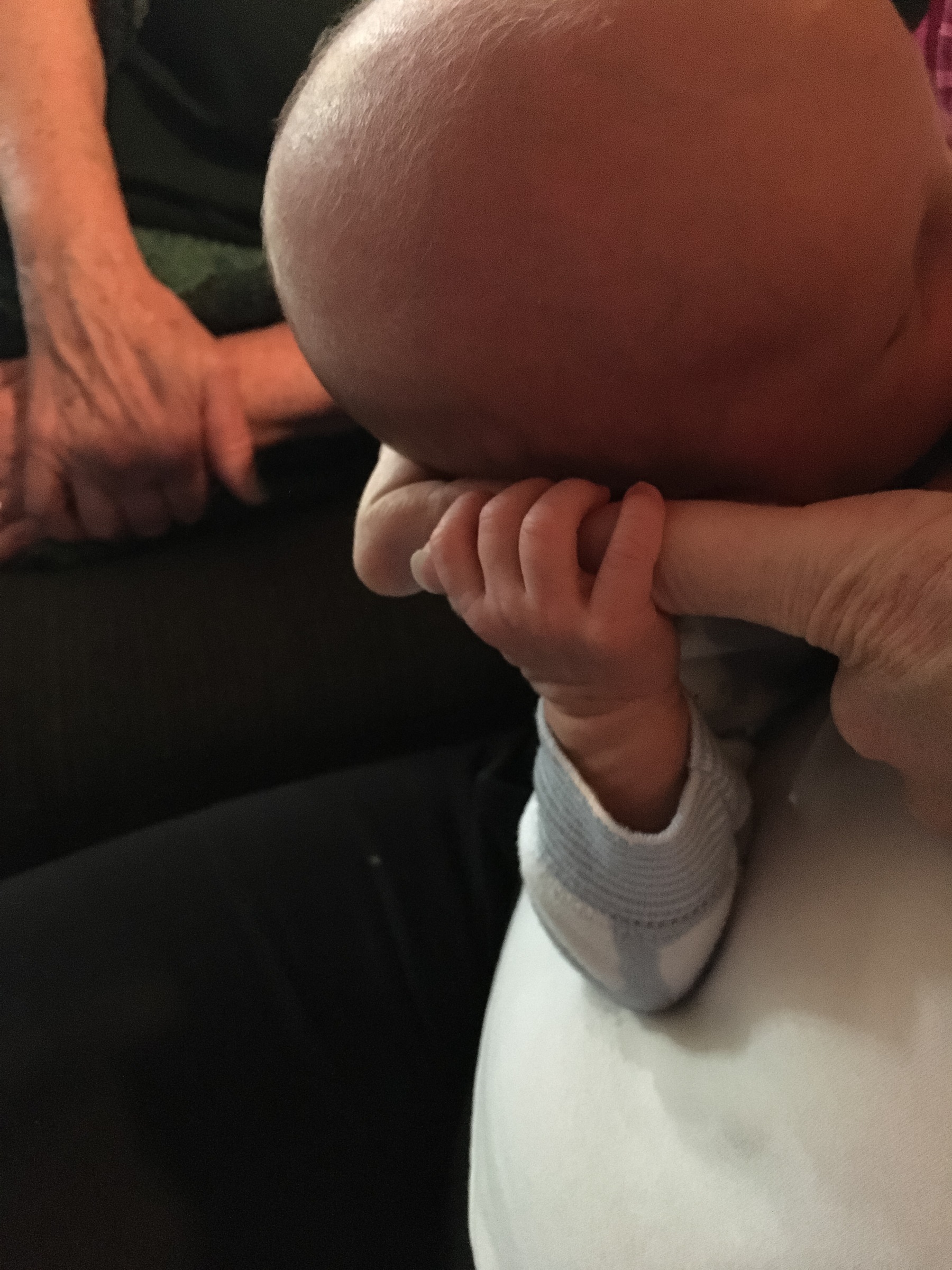 If only we didn't have to choose between holding you or just watching you curled up sleeping in the short time we have with you as a cuddly newborn. Each day you get a little bigger. From looking around at everyone, to trying to grab the toys hanging from the playmat, each day brings so many rapid advancements in your capabilities.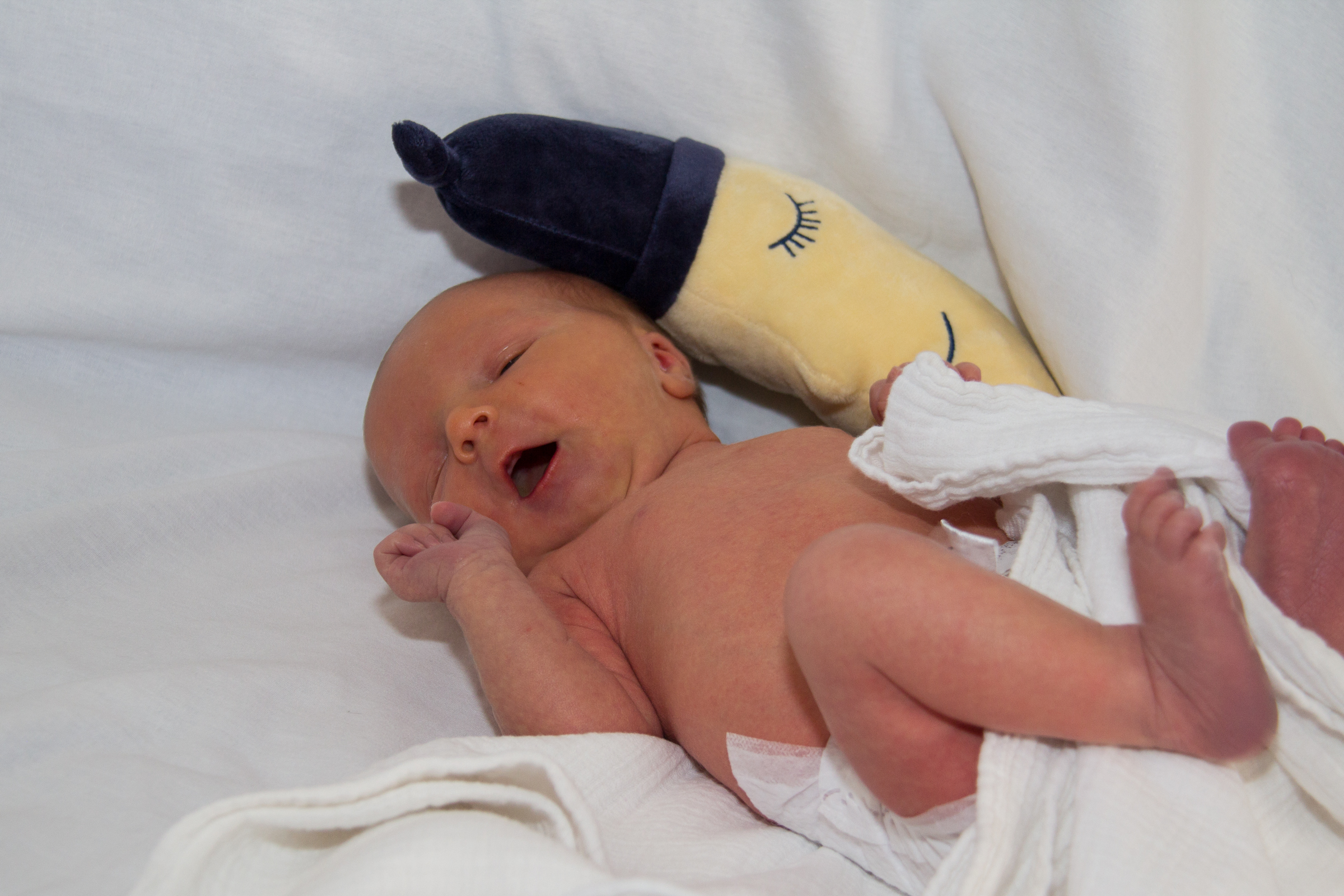 Some days we can't believe we have 1 son, let alone 3, but we look forward to every day with you.
Love,
Daddy and Mommy