May 08, 2013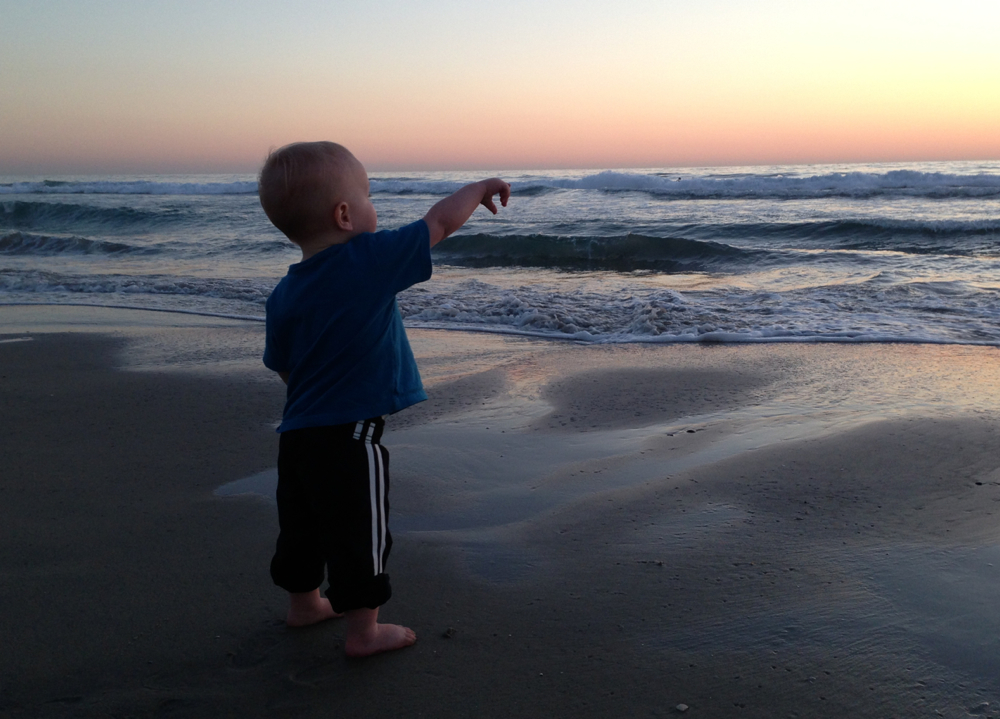 Seth,
When every day is a busy day, every month is a busy month. Time flies by though we try and cherish each instant. It seems like life with you is a series of snapshots that define the arc of each hour, each day. We capture each little thing that we can.
19 months is:
A little hand wrapped around your finger wherever you go. Each time you see new places and new people, Daddy's hand is there to hold on to when the step a little too tall, or there's just a few too many new faces around. But pretty soon, you don't have to hold on any more. The time you need my hand to hold gets shorter and shorter, but my hand will always be there when you need it.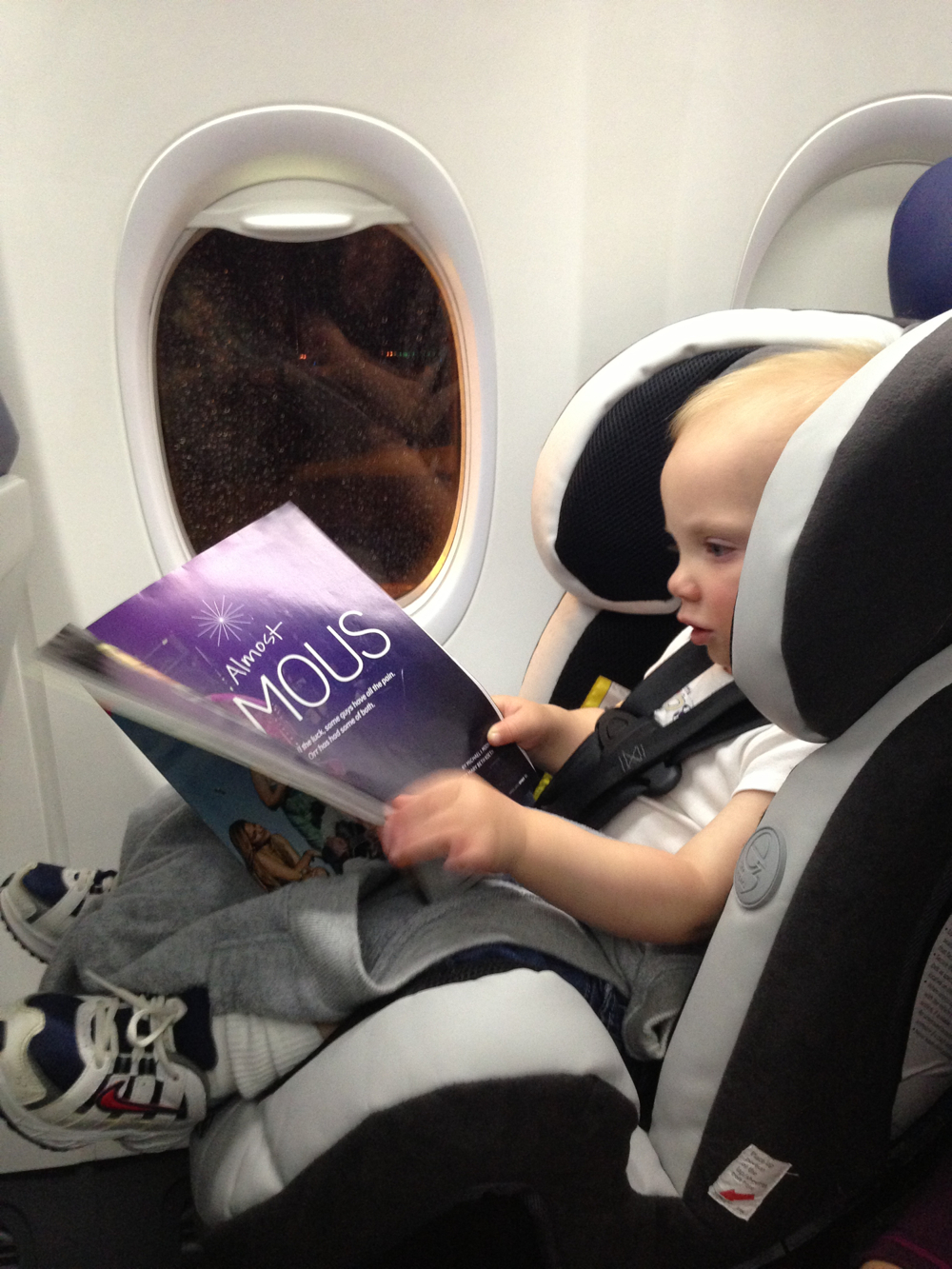 19 months is:
Running over to Mommy or Daddy for the "kiss it" first aid on all your bumps and knocks. We hear a thunk, thud or bonk, followed by either "Bonk!" or crying, followed by an impassioned plea that we "kiss it!". We'll be there to fix the things that we can, while we can.
19 months is:
Moving the majority of your toys, blankets, our shoes, whatever you can find in the living room to the tent, the couch, or somewhere else. We expected that the earliest you'd try and move out might be 18 years, not 18 months.
19 months is:
The hilarity that ensues when we try to keep you awake in the car, especially on the way home for naptime. The car sounds like the stereotypical movie scene where the heroes race their gun-shot companion to the hospital.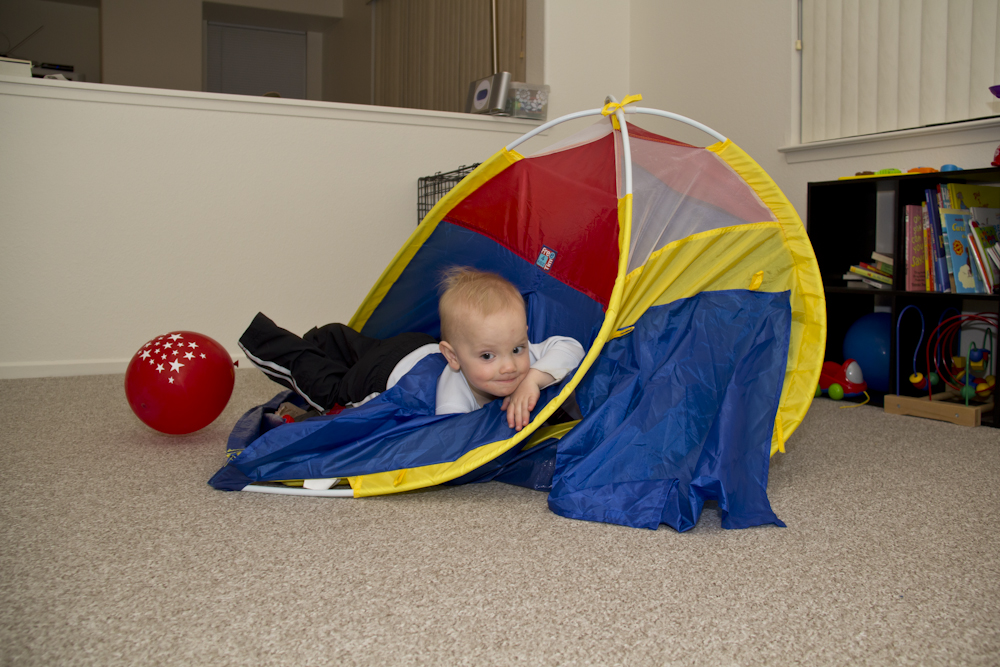 19 months is:
Copying each little thing that Daddy does. Collapsing on the couch and sighing, just like Daddy. Trying to do push-ups when Daddy does them.
19 months is:
Remembering that you aren't actually three and can't do everything, even though it seems like it sometimes.
19 months is:
You telling me "happy birthday, Daddy" when prompted. Hearing you singing "Happy Birthday" very quietly, just after everyone else finished.
19 months is:
Hiding your eyes when you don't want to eat a specific food. Still buckled into the booster seat, still at the table, but hiding.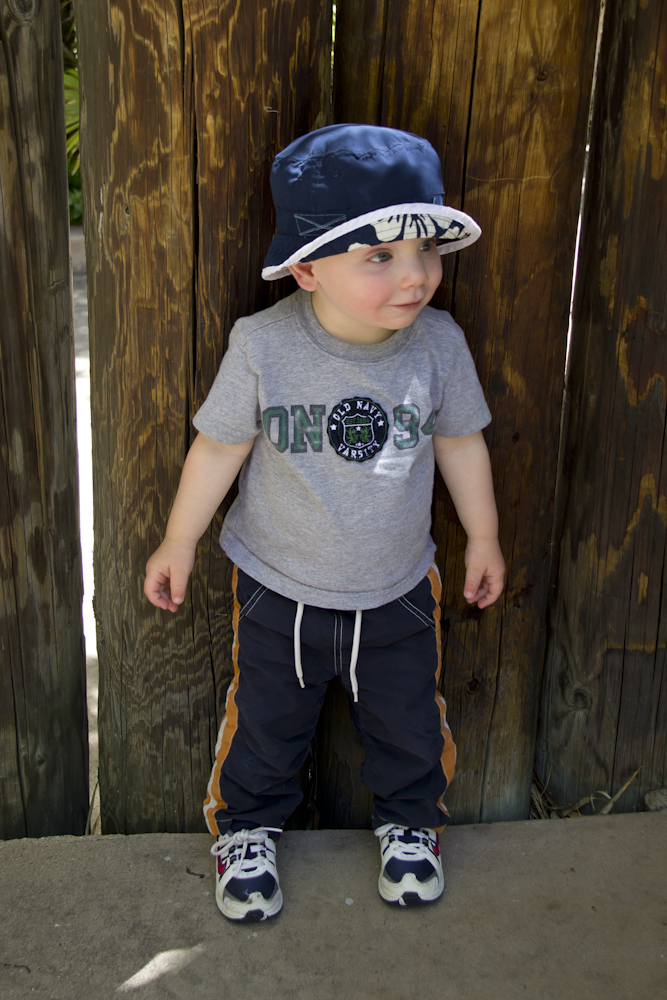 19 months is:
Helping out in the bathtub: "Rinse off your toes! Rinse off your tummy!"
You're pretty much done snuggling this month, except with Mommy in the morning, but you're copying everything we do, and lots of the words we say. Parenting is much easier this month, since you've memorized most of the warnings and answers now. You ask the same questions, pause, and then give yourself our stock answer. "Button?" (asking for the garage remote when we're on the way back from the park so you can open the garage)…a pause…"one minute". You're also repeating back other things in the cutest ways. For a while, you'd get the five minute warning before bed with "5 minutes." You managed to turn that around on us when Mommy told you it was time for bed and got back "5 minutes?"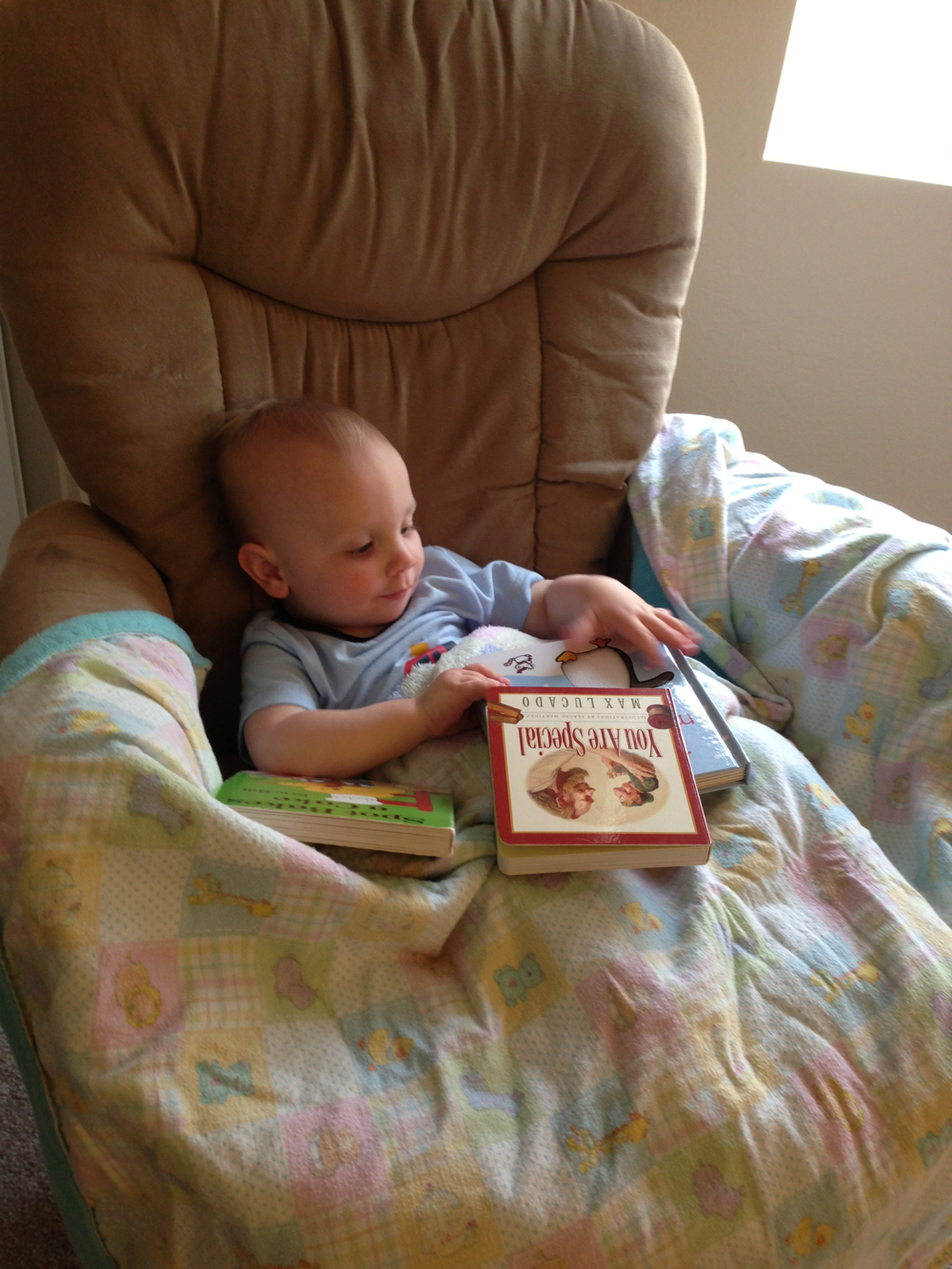 Turns out that pronouns are hard. Since we always say things like "Can we help you?" or "Do you want us to carry you?", all requests are now "'verb' you." From "carry you!" to "help you", it's your precious little voice asking for us. Writing this post took a couple of tries, and brought with it a little bit of catch in the throat at how fleeting these times are. We love you more each day, and can't wait to see you tomorrow when you wake up.
Finally, 19 months is:
Walking over to me as I'm typing on the couch, saying "All done" and trying to close the laptop lid. I said "You want Daddy to be all done?" "Be all done."